1st Wowo's Bazaar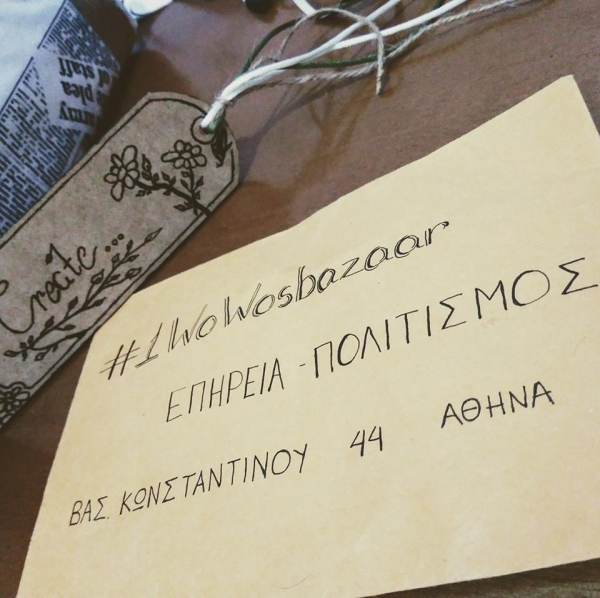 The 1st Wowo's Bazaar, aiming to show the volume of work and the large number of the people engaged in handicraft as well as to show off concrete proposals for the exploitation of creative activity.
The aim is to concentrate at least a thousand objects, a thousand different handicrafts from all over Greece. The items to be gathered will be sold on Saturday, December 9th 2017, from 9am to 9pm and will take place in the "Epeiria - Culture" Hall, Vas. Konstantinou 44,Athens, and all the money collected will be given to the Union "Mazi gia to Paidi".
The process is simple:
Craft groups or individual craftsmen send us a creation (serving delivery points in Athens and Thessaloniki) at addresses we send by contacting our facebook page
HERE
!
Come with us and ... #kanetokalo
EVENT INFO
When

:

09 Dec 2017 - 09 Dec 2017

Time

:

09:00 - 21:00

Where

:

Epeiria - Culture Hall: Vas. Konstantinou 44,Athens

Title:

1st Wowo's Bazaar

Email:

wowosproject@gmail.com

Website:

www.wowos.gr