Summer Nostos Festival At Stavros Niarchos Foundation Cultural Center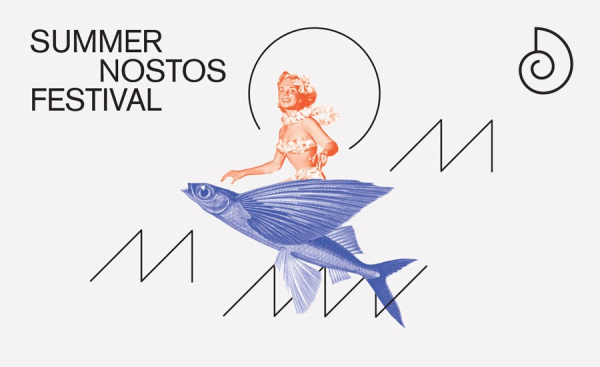 Stavros Niarchos Foundation presents a week full of music, dance, arts, and sports; the 8th SNF Conference (24-25/06) and the 2nd SNF Agora Institute Workshop (26/06); the SNF RUN: Running into the Future (23/06); kids and family activities; and much more.

The Summer Nostos Festival (SNFestival) is an international multifaceted art, sports and education festival. Admission is free for all, and the festival is addressed to visitors of all age groups and interests, aspiring to become a friendly creative platform where people can get together, express themselves and exchange ideas.
The SNFestival finds an ideal venue in the Stavros Niarchos Foundation Cultural Center (SNFCC), activating multiple spaces in the SNFCC, both indoors and outdoors, and reaffirming the SNFCC's mission to offer a dynamic, open public space that is accessible to all. In this way, the SNF returns, once a year, to the "home" it created for all people.
Please click HERE to view the full program of events.


Andrew Bird • Neneh Cherry • Low • Local Natives • Brian Eno: 77 Million Paintings • Akram Khan Company • Balthazar • Lisa Hannigan & s t a r g a z e • Rita Wilson • Soap&Skin • Nakhane • Alkistis Protopsalti • Giorgos Margaritis • Antonis Martsakis & Antonis Foniadakis • Triptych (Eyes of One on Another) composed by Bryce Dessner • Vertigo Dance Company • Boy Blue • Marina Satti • So Percussion • Tetraktys Quartet • L.E.J. • Victoria Thiérrée Chaplin & Aurelia Thiérrée • Mihalis Kalkanis Group • Choir! Choir! Choir! • Yale Alumni Chorus & Athens Academica Orchestra & El Sistema Greece • Schoolwave Rewind • Periklis Kanaris • Out of Africa: midnight DJ sets and many other artists
EVENT INFO
When

:

23 Jun 2019 - 30 Jun 2019

Where

:

Stavros Niarchos Foundation Cultural Centre: 364 Syggrou Avenue, Kallithea

Price

:

Free

Title:

Summer Nostos Festival At Stavros Niarchos Foundation Cultural Center

Email:

info@snfcc.org

Contact Number:

216 809 1001