Education And Career Employment Exhibition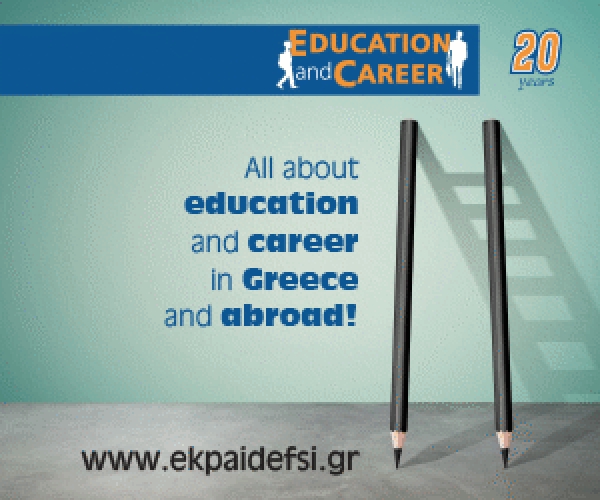 "EDUCATION & CAREER" is the premier education and employment exhibition in Greece.
Now in its 18th consecutive year, the event provides a quality exhibition environment and on-site features that are valuable and informative for both, exhibitors and visitors.


In today's complex and demanding job market, education is the most valuable asset for succeeding in the workplace.


Under the current difficult economic conditions, the International Exhibition "EDUCATION & CAREER", takes on more importance as it offers the opportunity to visitors to explore all the possibilities available for studying and working in Greece or abroad and to exhibitors the possibility to inform a wide audience, network, exchange information and ideas, recruit students and look for collaborations and alliances.


The purpose of the exhibition is to provide in a direct and effective way a comprehensive overview of educational programmes offered in Greece and abroad, by public and private institutes, on undergraduate and postgraduate level. It also aims at supporting the efforts of graduates and job seekers to kickstart a career, change their job or enhance their skills through lifelong learning.


Opening Days & Hours


The exhibition operates on Saturday 11 and Sunday 12 November (2 days), 12:00 - 20:00.
EVENT INFO
When

:

11 Nov 2017 - 12 Nov 2017

Where

:

Athinais Cultural Center: Kastorias 34-36

Title:

Education And Career Employment Exhibition

Email:

info@ekpaidefsi.gr

Contact Number:

210 92 21 254