Eurasian Leadership Summit - Business & Bridges Over Troubled Water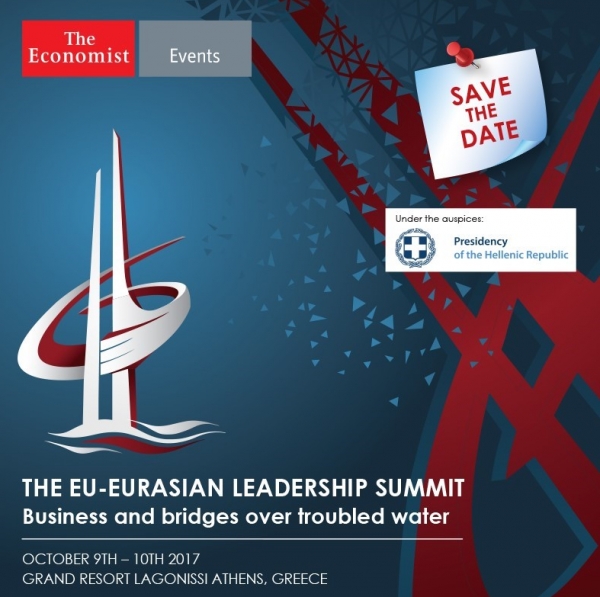 The Economist Events in cooperation with the Greek Eurasian Business Council have great pleasure in announcing the organization of the first EU-Eurasian Leadership Summit entitled 'Business and Bridges Over Troubled Water.'


Recent developments in the United States with the election of US president Donald Trump and the uprising of populism in Europe have conveyed a strong message to change the future political and economic courses of the two continents.


• Can a genuine cooperation flourish between the EU, the newly elected administration in the US and the EAEU?


• Can the EU and the EAEU enhance their business and economic ties by addressing issues of economic growth and employment as the newly formed union seeks greater cooperation with both the EU as well as with China and southeast Europe?


• Will we see new US policies on free trade, climate change, closed borders, NATO and Russia?

On the other hand, the Brexit referendum and its implications for the UK and the European Union along with security and migrant challenges are but a few of the critical issues to be tackled in the months ahead.

Leaders need to implement a strategy for closer economic and political integration in order to restore confidence and stability on both sides of the Atlantic.
LOCATION
EVENT INFO
When

:

09 Oct 2017 - 10 Oct 2017

Where

:

Grand Resort Lagonissi: 40th km Athens Sounion

Title:

Eurasian Leadership Summit - Business & Bridges Over Troubled Water

Email:

info@hazliseconomist.com

Contact Number:

210 940 8750