Greekblue ~ Painting Exhibition By Angela Petrova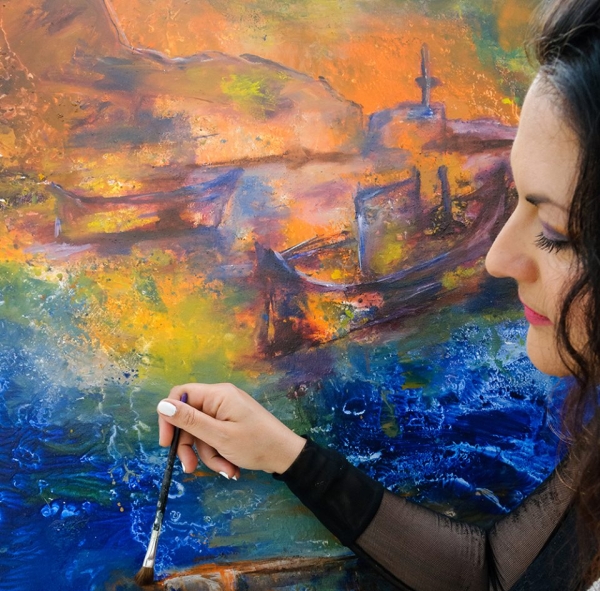 Colours inspired by the Greek sky, the nature and the sea, images that take you to the unique scenery of the Greek Islands, emotions of happiness from the everyday life of people living on the picturesque Mediterranean land.


The exhibition of the Greek painter Angela Petrova is a wonderful journey to the Greek Islands. Simplicity, harmony and beauty of Greece are captured on the canvas with paints of hagiography and through the Expressionist touch of the painter.


The artwork is presented for the first time on the island of endless Blue, Amorgos, an island that stands out for its natural charm and authenticity.


Angela Petrova was born in Athens and she has been working in the art of painting from an early age as an inherent talent. "I remember myself with a pencil and a brush in my hand and my hands full of colours. The painting was the way to find peace in me, creating a world through my colours."


The exhibition is hosted at the Aegialis Gallery & Spa Hotel in Amorgos, in a specially designed exhibition area.