Stimulus ~ An Interdisciplinary Art Exhibition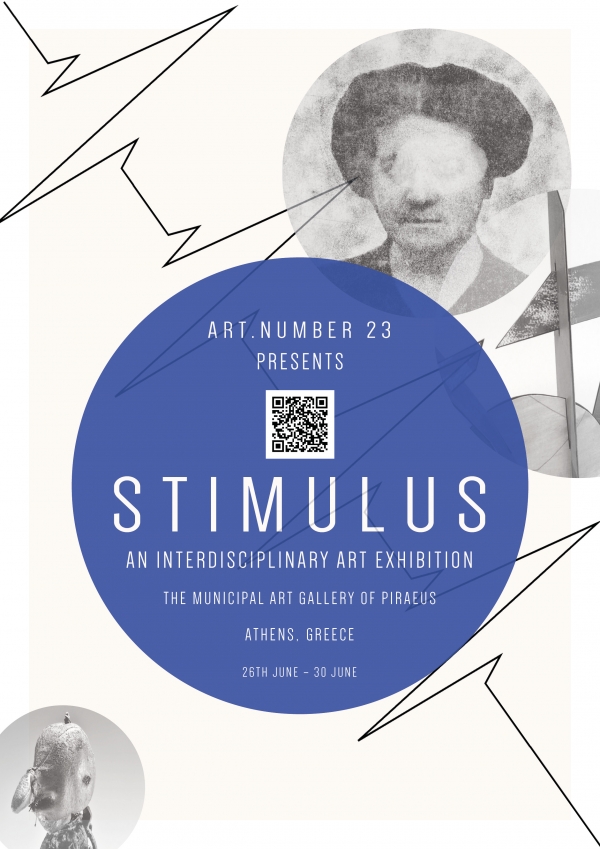 The aim of this exhibition is to present some of the various incentives that motivate artists to produce a work of art. These could be, amongst others, filtering and analysing the information we receive; cultural influences and background; building relationships and observing our social environment; what we find aesthetically pleasing; past experiences, traumas; and many more.

This selection of artworks will also reflect on what leads artists to create a type of language, through their concepts and techniques, in order to express their perspectives, their feelings, and their position on subjects of their interest.
LOCATION
EVENT INFO
When

:

26 Jun 2017 - 26 Jun 2017

Time

:

18:00 - 20:30

Where

:

Municipal Art Gallery of Piraeus: Filonos 29

Price

:

Free

Title:

Stimulus ~ An Interdisciplinary Art Exhibition

Email:

info@artnumber23.uk

Contact Number:

+447570946696

Website:

www.artnumber23.uk