Nomads' Land Group Show Curated By Vassiliki Vayenou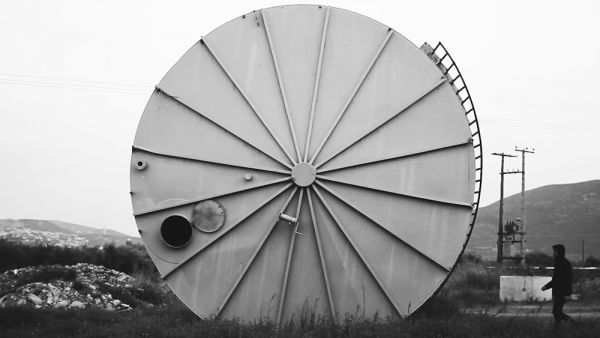 Opening: Saturday June 4, 20:00-23:00
Duration: June 4 - July 1, 2016
Hours: Wed. – Fri. 16:00-20:00


The group art exhibition entitled
Nomads' Land
explores some of the different aspects of the life of the contemporary nomad-artist who is constantly on the move around the world, looking for new territories of inspiration, creation, presentation and promotion of his work. This kind of existence, living "on the road" was the normal way of life of the primitive hunter-gatherers of the Paleolithic period, before the advent of agriculture, and is still practiced today by small-scale nomadic societies in a large part of the non-Western world.
The contemporary
perpetual movement means maximizing the benefits of connecting geographical areas with different artistic practices and virtual data, while at the same time allowing the artist to remain connected to all accessible information through the use of technology. The participating artists deal -through their own nomadic experience in the art world- with issues such as the real and imaginary limits of mobility, the obstacles in the communication with the unfamiliar, the geographical and emotional 'dislocation', the portability of art, the
artist's
status as political and social activist and visionary, the life in public places as a form of ephemeral nomadism, the literal and figurative adaptability of life to contemporary conditions.


Participating artists
: Blanka Amezkua, Anna Andreou-Marina Annousi-Stefania Choudeloudi, Vivi Annousi, Panagiotis Voulgaris, Nina Franco, Maria Galvan, Alfredo Pechuan, Laura Ruiz Saenz and Nora
Aurrekoetxea
, Angeliki Tsoli
Curator
: Vassiliki Vayenou
Fo Kia Nou 24/7


Fokianou 24, 7th floor
Athens 116 35
Metro: Evangelismos
LOCATION
EVENT INFO
When

:

04 Jun 2016 - 01 Jul 2016

Time

:

20:00 - 20:00

Where

:

Fo Kia Nou 24/7

Price

:

free

Title:

Nomads' Land Group Show Curated By Vassiliki Vayenou

Email:

info@fokianou247.gr

Contact Number:

210 3615 621

Website:

www.fokianou247.gr/about.html