Experiential Webinar: Active Listening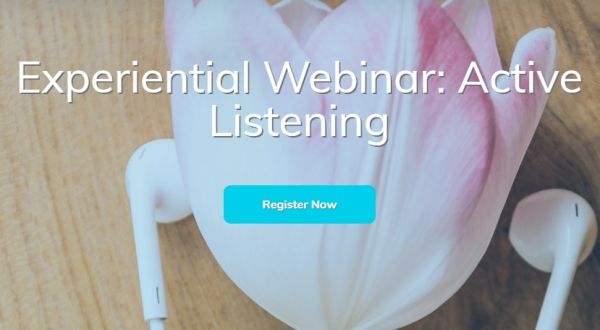 Do you feel that you're a good listener? And do you feel heard?
Listening skills are perhaps the most important skill that you can possess, yet how many of us go through our day to day lives on autopilot, not truly listening. What could be the impact if we suspend our assumptions and judgments and listen deeply to what the people in our lives are expressing? How might difficult conversations and our communications unfold?
Can the simple act of Active Listening enrich our lives?
Learn how to really listen:
Explore the Three Levels of Listening
Explore Sensing The Field
Explore the impact of body language in conversations

Available dates: 25 November 2020 │ 2 December 2020 │ 3 February 2020
---
Want to build on your skill set? Register for all 4 webinars here
or register for one
Experiential Webinar: Active Listening
Experiential Webinar: Feedback, Giving and Receiving
Experiential Webinar: The Coach approach
Experiential Webinar: Relationships
---
Investment:
40€ per webinar (instead of 60€+ VAT

)
OR
*SPECIAL OFFER*