Empowered Parenting Workshop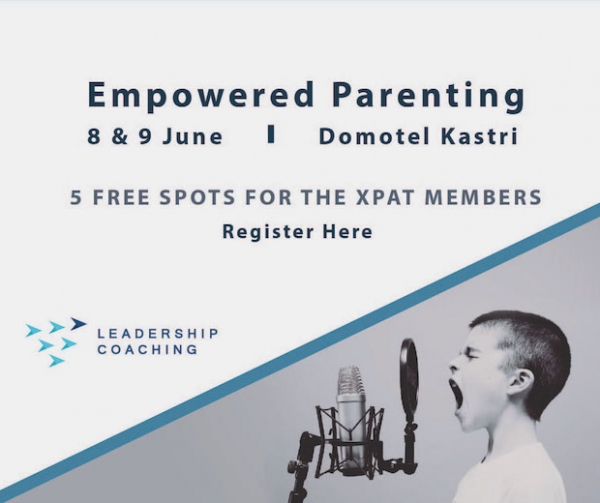 Parenting isn't a practice. It's a daily learning experience!


Objectives - Parenting is the most important and challenging job any of us can have. This workshop is designed to offer you ways to look at parenting and provide you with skills and tools to make things easier.


Overview - Our parenting workshops are highly experiential, impactful, interactive and engaging. We help parents to become more aware of how to empower the relationship with their children, and how to recover to and recreate a dynamic of love, trust and growth.


This 2-day workshop will show you how to design an intentional relationship with your children. You'll learn empowering dialogue and communication skills and simple tools that create awareness and give you perspectives from which to grow.
You'll learn powerful methodologies that serve you to feel more comfortable with your parenting. They will help you improve the communication and relationship with your children. Through your responsibility and commitment to this work, you'll pass on important knowledge to the next generation.
---
XpatAthens & Leadership Coaching would like to give away
5 free invitations to this workshop taking place this weekend!
Outcome:
How to design an intentional relationship with your children
Discover you core qualities and your pitfalls
Empowering yourself and your kids
Core communication and dialog skills
Simple tools to get awareness and perspectives to grow from
See the toxic of relationships and find recovery strategies
From autopilot to intentional parenthood
From surviving to enjoying parenting
Who should attend:

Parents
Educators
Anyone interested in parenting – personal development
Duration
: 2 days
To register: CLICK HERE!
EVENT INFO
When

:

08 Jun 2018 - 09 Jun 2018

Where

:

Domotel Kastri: El. Venizelou & Romilias, Nea Erithrea

Title:

Empowered Parenting Workshop

Email:

info@leadershipcoaching.gr