How Will AI Change The Way We Work?
by XpatAthens
Thursday, 12 March 2020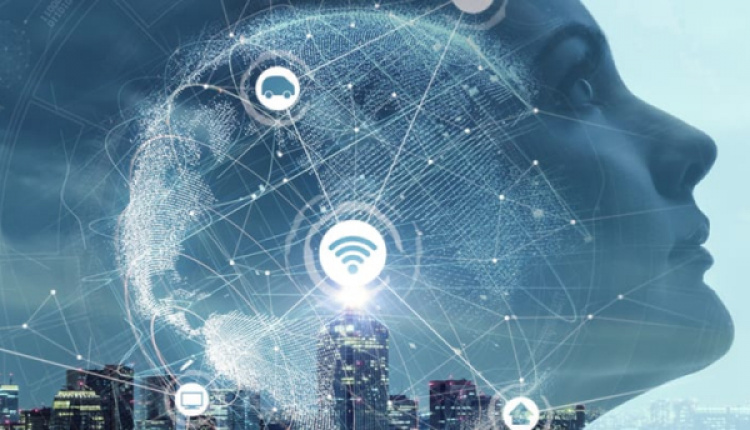 An internet-connected fridge that knows when you've run out of milk and automatically reorders a carton from the online supermarket or a music-streaming service that recommends songs based on what you were blasting out of the speakers last weekend. And, joy of joys for urban drivers everywhere, a car that does the parking for you, squeezing itself into the smallest spaces without a scratch. These are all examples of how AI – or artificial intelligence – can make our daily lives more convenient than ever before – but how will
innovative technologies
like these affect the workplace, and what effect will AI have on jobs and properties?
For AI's supporters, the benefits of intelligent systems are legion. They point to a brave new world in which workers will be freed from the mind-numbing drudgery of monotonous tasks and left to concentrate on more creative endeavors instead. "In the last four years, there's been a boom in artificial intelligence (AI) and its subfield – machine learning (ML)," says Andre Sharpe, Chief Information Officer for IWG. "Computers are now able to analyze large datasets, images, and videos to interpret what's in them and come to conclusions. As well as being used in autonomous vehicles and Facebook's News Feed, this tech is coming to workplaces."
According to Sharpe, one area where this is going to have a big impact is customer support: "While customers today work with an agent to help them resolve an issue, soon these things will be automated by AI and ML. Gone will be the traditional call center," he predicts. Anyone who's phoned the UK's tax authority HMRC will have already noticed the benefits: before the caller speaks to anyone, an intelligent voice-recognition system asks them to repeat the phrase "my voice is my password" before guiding them through a series of checks and balances – with none of the glitches commonly found in less sophisticated automated systems used by other organizations (with HMRC, your voice is the only password you need to access all your information).
Artificial intelligence in the workplace will not just affect mundane tasks, however. Sharpe predicts that AI will also impact executive and managerial roles, thanks to its ability to sift through vast reams of data and information that might have taken a weary person far longer (human error notwithstanding). Just think of the well-qualified solicitor, burning the midnight oil as she pores over the legalese in some never-ending document. "Senior leaders are human like the rest of us, and therefore at risk of relying on limited data or basing their decisions too much on intuition or gut feeling," says Sharpe. "This will change within the next four years. The next wave of automation will be the application of AI across industry data. Those models will be able to predict the actions that need to be taken to improve a business substantially better than product directors, managers and marketers could."
So far, the evidence suggests that ditching human for machine brings with it a competitive advantage. In
a recent survey conducted by EY and MIT Technology Review
, the conclusion was as follows: "Organizations that have enabled AI at the enterprise level are increasing operational efficiency, making faster, more informed decisions and innovating new products and services." So, should we be worried? Not according to Jeff Wong, EY's Global Chief Innovation Officer. It simply means that people will be freed from the less interesting parts of their jobs and reassigned to areas that require EQ as well as IQ – in other words, more humanity. "As businesses deploy AI strategies, they're increasingly aware of how the roles, responsibilities, and skills of their talent is changing," Wong said on publication of the report. "With AI taking a leading role on tackling organizations' simple and repetitive tasks, the human workforce can focus more on complex work that ultimately provides a greater level of professional fulfillment to employees and more efficient use of critical thinking power." Put simply, why waste a person's time on something a machine can do?
So what does all this mean for the future of the office? Self-learning machines that do away with menial tasks are likely to result in smaller offices and a mothballing of the traditional HQ, since fewer employees will be required permanently onsite (buildings themselves will become highly customizable, as computer chips embedded in walls can be used to control things like lighting and temperature). Instead, those employees can be freed for more creative tasks that can be done from anywhere with an internet connection – which is where
the flexible office
can help. Indeed, AI can be seen as a natural extension of the Fourth Industrial Revolution, which has freed the global workforce and created opportunities for those who might previously have not been able to become part of it.
Of course, AI will not be without its challenges. Implementing it on an enterprise-level across an entire business, rather than its current usage on small-scale siloes for individual tasks, is still some way off, according to EY's report, but the potential is there. The survey found that business leaders are confident AI will create more jobs than it subsumes, as new skills will be required to create systems to get the most out of it. As Wong says, "businesses need to look for a wide variety of talent to ensure a diversity of experience, and social and professional perspectives are integrated at the coding stage. It's a brave new world out there – and it's anything but menial.
---