First Dress Codes, Then Workspaces?
by XpatAthens
Thursday, 09 January 2020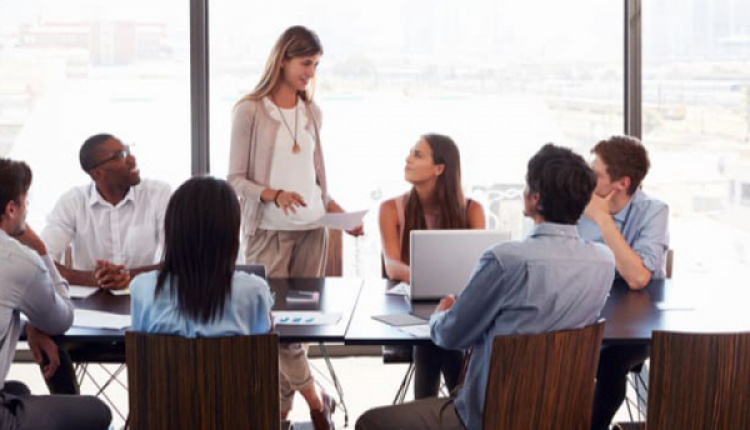 What do more relaxed dress codes say about our attitude to work?
Times were when nowhere was more conservative than corporate America. Until fairly recently, it was common to see New York office-workers swarming down the sidewalk in suit and tie even at the height of summer. But times change, and now even Wall Street has changed too – by relaxing its dress codes.
The investment bank Goldman Sachs, once thought of as the most traditional of all the financial giants, has issued a memo stating that due to the "changing nature of workplaces generally in favour of a more casual environment" it has decided to move to a "firm-wide flexible dress code".
The foray into business-casual attire is another example of the changing face of work, spearheaded by a shift in attitudes generally and aided by the technological revolution. As millennials now make up the bulk of the workforce around the world (over 75% of Goldman employees are millennial or generation Z), corporates are adapting to a more casual, inclusive culture that better reflects the values of their workers – and that includes dress code policy.
This shift isn't just restricted to sartorial choices, however. Businesses are looking at reinvigorating every aspect of how they're run, and a big part of that is where they're run from. The fixed-lease headquarters is starting to be replaced by flexible-office space, with forward-thinking companies like Google showing that coworking is as suitable for a large modern corporate as it is for a startup. In fact, the evidence suggests that a global flexwork provider like International Workplace Group (IWG) has everything a big company needs to function better than ever before.
To begin with, a provider with an international network of office space makes entering a new market a quick and easy decision. Instead of scouting for locations and wasting time with lengthy legal negotiations, a business can set up shop almost as soon as it signs the lease – unless, that is, it wants to reconfigure the space to its exact specifications (totally fine and easily doable).
Operating a multi-brand proposition (from the bright, well-maintained simplicity of Regus to the bespoke luxury of members' club-style No18), IWG can provide for every business need.
A network like this also offers the option for an employee who needs to travel often for work to drop into a local flexspace location and catch up on work, almost anywhere around the globe as well as anywhere their home country.
As the world of work adapts to a new way of doing things, and the options for a more flexible approach to most aspects of our lives are on the increase, perhaps it should come as no surprise that the places we work in are changing too. That smart-casual dress code was just the start.


Learn more about what IWG can do for your business

---
This content has been sponsored by IWG - an XpatAthens Brand Partner.
Originally published at International Workplace Group