Underwater Wedding Ceremony Held In Alonnisos For The First Time
by XpatAthens
Thursday, 01 September 2022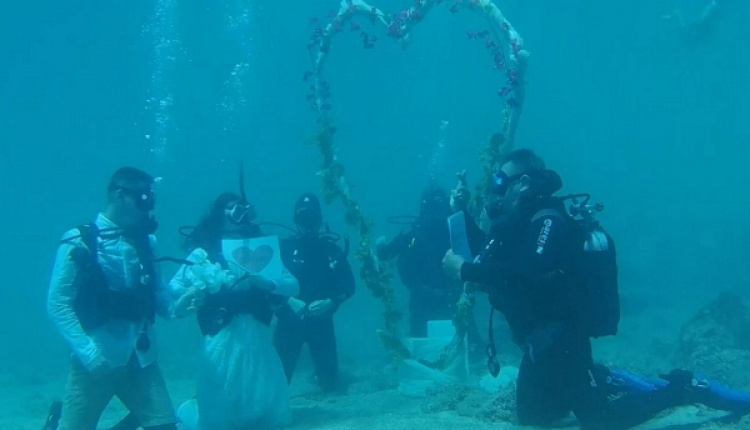 Petros and Myrto exchanged vows of eternal love and loyalty in a truly unique and original environment: underwater, at the bottom of the sea off the island of Alonnisos. The first underwater civil wedding ceremony took place on the Sporades island on Monday, August 29, upon the initiative of the municipality.
Present at the ceremony were next to the couple and Alonnisos mayor Petros Vafinis, the bridesmaids, diving instructors, and an underwater cameraman. The festive decoration in the shape of a heart could not fail, of course.
Bride Myrto wore a wedding dress, while the groom was dressed half official, half relaxed; the rest of the …crowd was dressed scuba diving conform.
The entire civic marriage procedure was followed by the book through the use of special waterproof surfaces.
After exchanging their vows, Petros and Myrto removed their masks for their first kiss as newlyweds.
To read this article in full, please visit:
keeptalkinggreece.com