Odontotos: Greece's Amazing Cog Railway Of The Peloponnese
by XpatAthens
Monday, 24 January 2022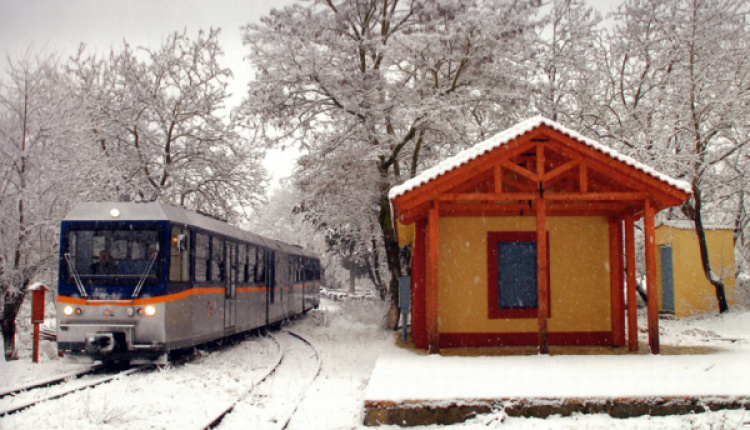 The "Odontotos" railway in Greece, one of the few surviving cog railways in Europe, travels across the country and over and through its spectacular mountains.
People in many mountainous countries in Europe and beyond are used to cog, or "rack," railways, trains which have been technically altered by the addition of cogs, or teeth, to be able to safely climb mountains.
Although Greece's railway network is not massive, as it only connects its largest cities, the local train service between the towns of Diakopto and Kalavryta in Achaea, Peloponnese has its own, unique history and beauty.
Traditionally known in Greece as "Odontotos," which means "the one with the teeth," it once served as the main means of transportation for those who lived in the mountainous villages of the northwestern Peloponnese.
Now, the Odontotos serves as a popular tourist attraction, and tens of thousands of people every year go there to enjoy the beautiful landscape while they sit in comfort on this historic train.
The modern route runs for a total of 22 kilometers (14 miles) from the town of Diakopto through the famous gorge of Vouraikos and the old monastery of Mega Spilaeon, all the way up to the historic town of Kalavryta.
To read this article in full, please visit:
greekreporter.com