2017 Oscar Qualifying Live Action Short Film 'Pet'
by XpatAthens
Wednesday, 12 October 2016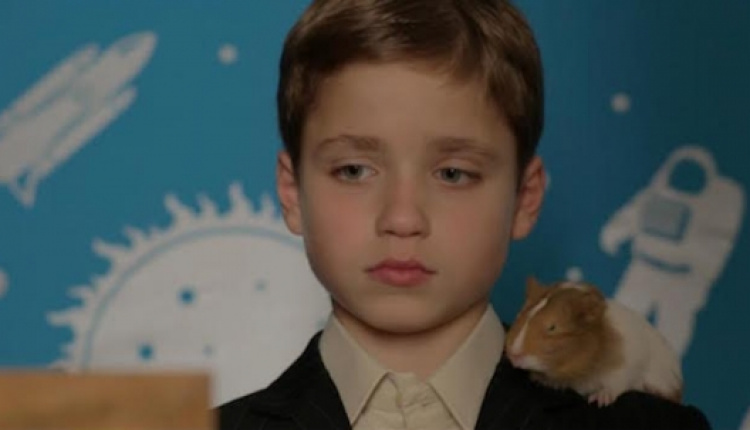 Pet

A film about childhood and leaving behind your innocence in order to survive.


Synopsis


Dimitris, a 10 year old boy, is the only child of a rich family. The only person that took care of him, his grandma, is dead. Now his only companion is his pet guinea pig. When Dimitris' parents decide a cruel future for him, Dimitris in order to survive he "cripples" the most pure side of himself.


Director's Statement

Christos Liakouris (artistic pseudonym is Chris Moraitis) is the Greek film director and producer of the independent short film.


'It is clear that the violence we suffer socially in recent years was the impetus for the creation of Pet. It is a film that focuses on current events. I am committed to this story because it concerns me very strongly how a child can be mentally deformed due to the treatment of his parents. I am also concerned of the consequences of materialism. This film touches on the "race" who demonstrate wealth and power, for the sake of which we are losing ourselves and our children. We lose the moment... and the future.'
Pet is making a successful career in the USA and is already the most successful independent, Greek short film of all time! PET, after its festival selections and awards and its theater distribution in LA, is an Oscar Qualifying Live Action Short Film for 2017. It's the first Greek independent short which achieving such honours.

Watch the Trailer here:


Awards
Best Foreign Film – Ridgewood Guilt International Film Festival (USA)
Best Director – Skyline International Film Festival (USA)

Best New Director – London Greek Film Festival (UK)

Best Sound - Sanford International Film Festival (USA)
Best Short Film – North Carolina Film Awards (USA)
Nominations
Great Lakes International Film Festival (USA)
Best short film

Malta International Short Film Festival (Malta)

Best Film, Best Editing

Noosa International Film Festival (AUS)

Best Director, Best Film

The AFMI International Film Festival (NY, USA)
Best Short, Best Actor, Best Cinematography
Major Festival
Festival De Cannes, Short Film Corner (France)
Taos International Short Film Festival (USA)
Tallgrass International Film Festival (USA)
Las Vegas Film Festival (USA)
Parbeck International Film Festival (USA)
Independent Days International Film Festival (Germany)
Scenecs Debut International Film Festival (Netherlands)
Los Angeles Greek Film Festival (USA)
Australia Greek Film Festival (AUS)
Major Film Markets
Festival De Cannes, Marche Du Film(France)
Palm Springs Film Market (USA)
Cast
Vasilis Risvas
Introducing Roberto Grosu (Kid)
Maria Mandalinou
Dubbing Maria Mandalinou: Katerina Chiotini
Grandma in the Frame: Marina Antonatou

Crew
Written & Directed by Chris Moraitis (Birth Name: Christos Liakouris)
Dialogues: Katerina Filiotou
Produced by Christos Liakouris
Director of Photography: Panagiotis Vasilakis
Line Producer: Iro Adrakta
Production Manager: Nancy Kokolaki
Editor: Maria Ntaountaki
Sound: Nikos Bougioukos
Set & Costume Designers: Chrisa Daponte, Dimitra Labretsa
Composer: Constantinos Evangelidis
VFX by Giannis Ageladopoulos
Post Production: Authorwave Post Production House
Assistant Director: Haris Stathopoulos
Best Girl: Iro Kalamanga
Make-up & Hair Styling: Nia Goga, Vasia Liakouri