Finding Home In A Foreign Country
by XpatAthens
Thursday, 08 December 2016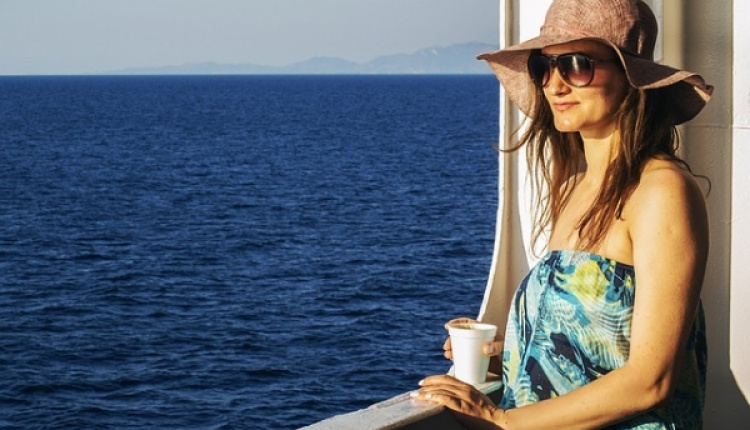 I'm confused; I don't know where my home is anymore!


Living the life of an expat may not be the easiest thing in the world. Or it may well be. What would your answer be to this question? Well, it all depends on your perspective.


Let's start by understanding what "home" really means to you. Is it the house of your parents, the house you were brought up, the town you've lived most of your childhood, the friends you've made as a child, your close family, the country you were born? This is quite often a challenging question for an expat to answer.


You may also consider if the word "home" brings nice memories to you or if it is something you'd like to avoid. "Home" means different things to different people. Ideally home should be a place where the qualities of safety, protection and belonging are included.


The need to belong is a very powerful human need and should not be overlooked. It's one of the six universal needs, as Anthony Robbins, my teacher and master coach, says. But I guess the key question is: "where do I really belong?"


Having lived in the United States for 9 years, this thought was often in my mind. I was happily married and working there and had made good friends. The international culture was very exciting for me. My parents, brother and the rest of my family though were in Greece. When I would visit Greece, once a year, I felt at home. Yet there were things that I did and did not like. Some of my ideas and thoughts had changed after living in another country. The funny thing was that I had the exact same feelings and thoughts when I was back in the USA. It was a bit like losing my identity. And on top of that I wasn't enjoying my daily life as much as I could because instead of living in the present my mind was way too occupied with the future. What I didn't know then is how uncertain the future is!


I have worked with expat clients who have been in the same position. It's not easy to go to your native country and feel a little strange, a little different than your friends or even your family. It's not easy to accept that you can dream and think in another language than your mother tongue. Your "old" friends may make fun of your "new" accent or your "new" ideas. Then again, back to the "new" country where you now live and/or work, just because you may be "different" from the people there, just because you may not understand a joke or be familiar with a local custom may raise feelings of isolation, loneliness, even shame.


So, what do you do? Where is your home? Where do you belong? It's impossible to forget or leave behind all the wonderful memories of your earlier years. You may have developed as a person but you are still the same "little kid" that enjoys cookies with milk or a walk in the park with your dog. Yes, you may have two or more different countries, nationalities, homes in your background and you may have to split between them but you are still the same person with a different point of view.


Think about it: how do you feel when you visit your parents (who by the way live down the block from you, in the same neighborhood, same city, same country) and stay with them at their house, the same house you were brought up and lived a big part of your life? Does it feel as "home" as when you were young? And now you have your own house, your own life, maybe your own family. Yes, your parents' house will always be your home, your first home perhaps, but the one you live now is what you most probably consider your home.


Of course as an expat you may find it difficult to accept. You may find yourself split. You may even decide that your home is your native country. That's all fine as long as you are enjoying where you are and what you are doing now. I truly believe that we are much better off when we look into the bright side of things.


As a matter of fact, what I've come to realize is that as expats we get the best of both worlds: we have the opportunity and advantage to learn about and enjoy a new culture, meet new people, make new friends, try new things, live what may be a dream for others and at the same time enjoy all the "goodies" our native country has to offer us. So, ask yourself: Will you let the quality of your life depend on a geographical location or will you be in charge or it? The choice is yours!

---
Nadia Georgiou is Life Coach to the International Community of Athens. A Certified Life Coach and Master in Communications and Strategic Intervention (SI Coaching), she is the founder of it's my life coaching services. With more than 25 years of international experience in communications strategy, Nadia helps her clients in the areas of personal development and empowerment, personal and professional success, the understanding of oneself, the achievement of their goals and ultimately the joy of life. She believes in the infinite power and the unlimited potential we have within us. She loves traveling, arts and enjoys a good glass or red wine and a laugh. She is married and has one daughter. You can contact her at
nadia@itsmylife.gr
or visit her site
www.itsmylife.gr