A Quick Guide To Athens For First-Time Visitors
by XpatAthens
Sunday, 23 October 2016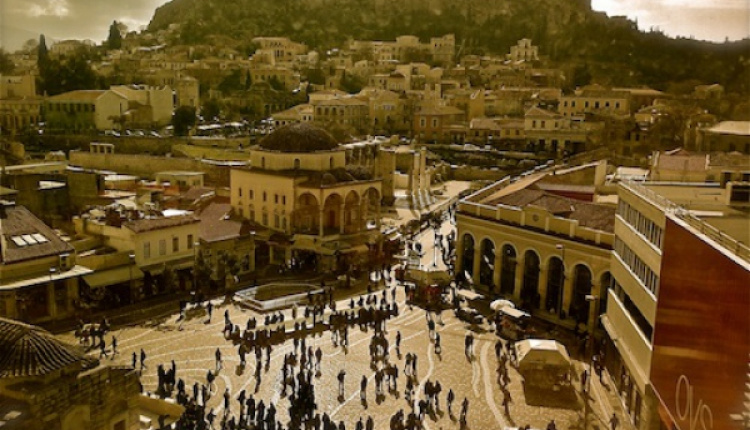 This Grecian city, chock full of history and fun, can be an easy choice for a vacation. It's not too expensive compared to the rest of Europe, and it's a place full of interesting activities both cultural and outdoors. Since Athens is such a popular destination, there's a lot of information about Athens out there. We've tried to narrow it down for you. Here are some of the logistics:

Visas and Regulations

Many travelers will not need a visa to visit Greece for up to 90 days, including citizens of the United States, Canada, and (of course) the EU member countries. If you plan to work in Greece or travel there for more than three months out of six months, legally you may need to apply for a specific visa or residency permit, but the typical tourist will have no problem.

Planning Your Itinerary

When it comes to planning your itinerary, let's face it: one visit will likely not be enough time to see everything Athens has to offer. We're talking about a city with thousands of years of history; even if you spend two weeks of your vacation just in Athens, you're going to be hard-pressed to see everything. What you need to do is prioritize—see the things that are most important to you. Don't let your friends or family or professors dictate what you should see; visit places that are relevant and interesting to you and make your time in Athens count!

When planning your itinerary, it can be useful to reference the Amazing Athens app, built by the Greek National Tourism Agency and the Hellenic Ministry of Tourism. This app will give you access to maps, information about places and events, walking tours, and more. Although it works well offline, Athens has many free Wi-Fi spots (particularly in metro stations) so you can access even more of the features of the app. Remember that to protect your personal information, you'll probably want to set up a VPN on your smartphone prior to using it abroad, though!

Getting Around

It's relatively easy to get around Athens using public transportation. There's only one type of ticket which is valid for all different modes of travel—bus, metro, tram, etc. The single ticket costs €1.20 and is good for the next 70 minutes regardless of which direction you're going or how many times you get off, but you're probably better off getting a €4 24-hour ticket or a €10 5-day ticket.

Walking around Athens may be the cheaper option, but be aware that the heavy traffic in the city can make crossing streets frustrating and oftentimes dangerous. There are also frequent cases of cars or motorbikes parked on sidewalks which can be difficult to get around without jumping into traffic. There are some nice pedestrian zones, especially in the historical parts of the city, but you're better off taking the metro in most cases.

Keeping Safe

As in all cities, Athens has its places that you should try and avoid, but as long as you keep your head about you and play it smart, you aren't likely to encounter any particular dangers. Watch for pickpockets on the metro system and be aware that beggars may approach you asking for money, but this is normal for a city.
One thing you should be especially aware of, though, is that Athens is prone to frequent strikes and demonstrations, which are viewed as an important part of the democratic process. it's best to steer clear of these if you see them occurring.

Historical Sights and Museums

Of course, historical sights and museums could be a whole article unto itself, so we won't go into much detail here. The main sights you'll want to keep on your radar are the Acropolis and Parthenon (the old walled city of Athens), the Agora (site of the best-preserved Ancient Greek temple), and the Kerameikos (the city's ancient cemetery).
For museums, be sure to visit the National Archaeological Museum to see its spectacular collection of artifacts; other than that, pick and choose from the museums available at historical sites like the Acropolis and Agora based on what your specific interests are and how much time you have.

Beaches
Most people come to Athens for the history, but there are also a selection of great beaches to the south of the city. You can access these beaches by public transportation or by renting a car, and they can be a nice place to go for a half day or day to relax away from the city. After all, what's better than a Mediterranean beach?

Beyond the City
You have a few options for places outside the city. Take the bus out to Kessariani and take a short hike up to the Kessariani Monastery and the surrounding area for a good historical outing and great views of Athens. Or drive out to the equally historical Olympia, Delphi, or Mycenae. You could also opt to take a ferry from Piraeus, the port area of Athens, to one of the nearby islands, many of which are doable as a one-day outing (although for some islands such as Santorini, you'll probably need to plan a couple days out).

Whether your interests are philosophy, ruins, or beaches, you'll find plenty to do in Athens during your time there. Do a little prior planning to ensure that you see as many of the things on your list as you can—but know that you probably won't get to see everything that this charming city has to offer. In this city, there's always much left to explore!
This article has been kindly provided and written by Jess Signut of Tripelio.com.