Contributing To A Great Cause - Together For The Children
by XpatAthens
Thursday, 25 April 2019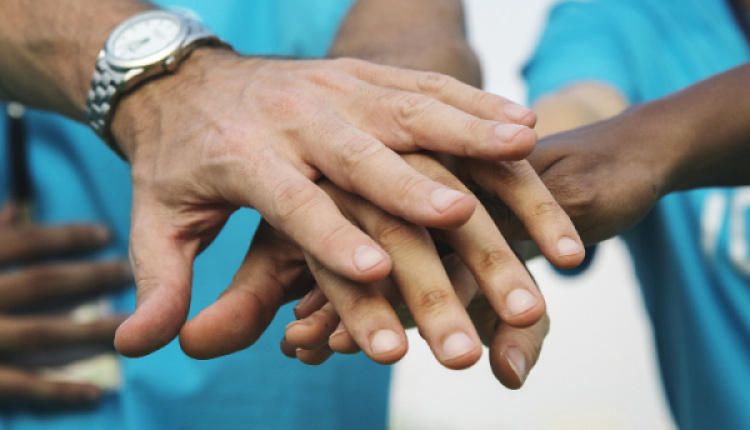 Giving back to the community is a priority for e-Fresh.gr – our favorite online supermarket – and through its cooperation with selected charity organizations, it delivers your donations of essential food products to people in need.
All you need to do is browse through the four humanitarian organizations–namely Together For Children, Caritas Athens, Emfasis, and Praxis–and choose the charity basket you wish to donate.
By adding to your cart one of the recommended charity packages you actively contribute to meeting some of the basic needs in food, household, and personal hygiene products, of underprivileged individuals, children, and families. The ready-made baskets cost 5, 10, or 20 euros each and contain carefully selected essential everyday products.
Together For Children has been active in Greece since 1996 and is the only association of non-profit child protection organizations. It is a Union of Welfare Societies working for the wellbeing of children and offers coordinated services for a better future to more than 30,000 children per year. The main objective of the Union "Together For Children" is to provide support to children and young people facing poverty, disability, abuse, and illness.
Athens Caritas is a state-approved, non-profit association and a member of Caritas Hellas, which is part Caritas Internationalis, a Catholic Church Charitable Organization which operates in more than 165 countries in the world. It was founded in 1978 with the purpose to combat poverty and injustice with a compass of the Christian principles, the social teachings of the Catholic Church and the values of love, solidarity, subsidiarity, social responsibility, sensitivity, dignity and, human rights.
The Emfasis Foundation has been actively involved in supporting low-income families with children, the homeless, the long-term unemployed, socially vulnerable young people, socially excluded elders impending homelessness. Emfasis relies solely on on corporate contributions and private donations. Last year Emfasis shared 2,200 survival items – such as sleeping bags, gloves, scarves, and clothes – delivered 72 love baskets to families, completed 35 counseling sessions, and 19 referrals.
Praxis is an independent humanitarian organization that supports 600,000 fellow Greek citizens every year. It plans and implements humanitarian and medical action programs for vulnerable social groups and defends their individual and social rights. The Praxis Home Daily Reception Center, which operates from 2012, serves 120-150 people a day.
To learn how to contribute a ready-made charity basket, please visit: e-Fresh.gr