Traditional Greek Taverns Ideal For Children In Athens
by XpatAthens
Monday, 18 December 2017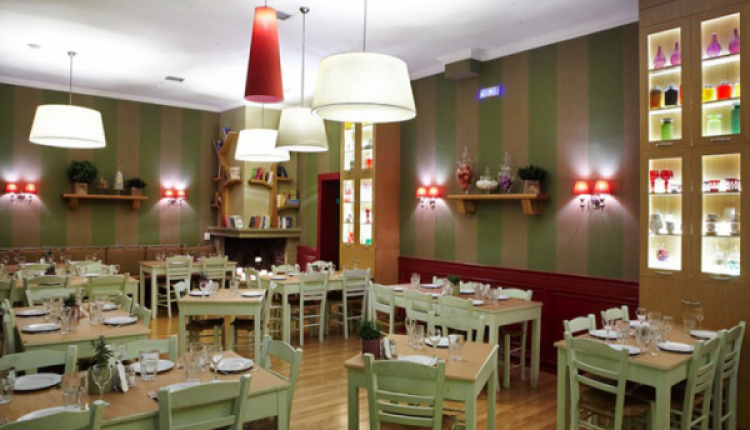 Whether it's during the week or the weekend, anytime is the perfect chance for parents and children to spend some quality time together. There is nothing compared to a family lunch outing at a tavern in Athens; the kids can play while you enjoy your meal. Here are the top 6 taverns that are the best for families!
1. O Tasos

Where:
Aigaleo

Hours:
Open daily from 12:00

Price:
17-25 euros per person
One of the most popular family restaurants in Athens, O Tasos is famous for its ribs, a traditional Greek meat dish called 'kokoretsi', and oven cooked goat in a traditional ceramic pot. The restaurant offers excellent and fast service, an outdoor playground where children can pleasantly pass their time, and if you decide to visit the tavern on a Sunday, a clown is there to entertain the kids. The tavern also has plenty of parking so no need to worry about your car.
2. To Steki Tou Antrea
Where:
Spata

Hours:
Open Fridays & weekends

Price:
18-28 euros per person
If you wish to get away from the centre of Athens for a bit, a very wise choice would be to visit To Steki Tou Antrea in Spata. It's a family restaurant who opened their doors in 1975. The restaurant includes a wide variety of Greek dishes to choose from and guests have the opportunity to enjoy their meal while the kids may play in the playground inside the restaurant.
3
. To Vrasto
Where:
Halandri

Hours:
O
pen every day except Mondays from 7:30 pm. Weekends open at noon.

Price:
17-24 euros per person
With 40 years of presence in the field of gastronomy, Vrasto intends to bring to mind memories and smells of your childhood. The specialty of Vrasto is boiled meat soup, which is from where the restaurant received its name. Recently renovated, it has four different rooms and on sunny days, you can enjoy your meal in the green courtyard with a fountain. Other feaures of the restaurant are the child seats for toddlers, changing tables for babies, and a play area for children.

4. Koralli

Where: Kallithea
Hours:

O

pen daily at noon


Price: 10-16 euros per person

Koralli is well known for the quality of their food and service, which proves the longevity of the restaurant. Koralli opened its doors in 1995, focusing on fresh seafood and ouzo. However, if you are not fond of fish, you can try one of the roasts and choose from a variety of hot and cold appetizers! The restaurant offers a lovely dining experience with its stylish interior and modern playground, where you can leave your child to be entertained while you enjoy your food!

5. Gallery tou Meze

Where: Peristeri
Hours: Open
daily at noon
Price: 14-21 euros per person

Decorated as an old mansion, Gallery tou Meze makes you feel warm and cozy as you enter the restaurant. Οne of the unique characteristics of this restaurant is its love for homemade food, including sauces, mayonnaise, sausages, and sweets. Do not hesitate to try the special dish of the day. In addition, there are two seperate rooms for smokers and non-smokers as well as a pedestrian zone where children can play. There is also live music on Saturdays.

6. Masa Soura

Where: Moschato
Hours: Οpen from Friday to Sunday at 6:00 p.m.
Price: 10-16 euros per person

Located in a beautiful and exotic environment, Masa Soura gives its guests the opportunity to taste traditional delicacies and traditional dishes inspired from the Greek cuisine. Enjoy the restaurant's daily specials, the salads, and delicious appetizers along with some wine. Your children will enjoy playtime in a specially designed area and on Saturday's and Sunday's, there is live music in the evening.

Originally published in Greek on: Mama365
Translated by XpatAthens