Apokries In Greece
by XpatAthens
Tuesday, 22 February 2022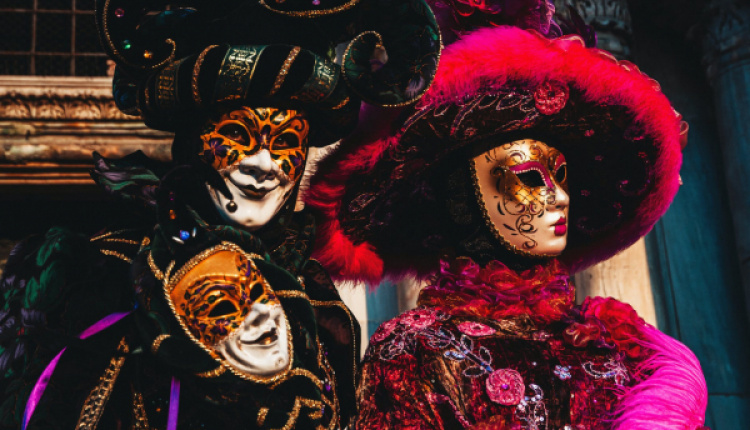 The word apokries literally means 'no more meat' (αποχή από κρέας – apo-kreas) and is the term that is used to describe carnival in Greece. Traditionally, it usually starts ten weeks before Greek Orthodox Easter and ends the weekend before "Clean Monday," or Ash Monday, the first day of lent.
Although today the period of apokries is associated with the Orthodox traditions of a three-week preparation period before the 40-day lenten fast which precedes Easter, many traditions around Greece have their roots in ancient times. In Ancient Greece, there were celebrations at this time of year to commemorate the end of winter and the coming of spring which were associated with the worship of Dionysos, the God of Wine and Feast.
The first week of the carnival is typically free from fasting until Meatfare Sunday, which is the last day of meat consumption. The Thursday preceding Meatfare Sunday kicks off a long weekend of celebration that gives everyone the perfect excuse to have a meat feast; this Thursday is known as
Tsiknopempti
- literally Charred, Smoky, or Barbeque Thursday- because of the all-pervading scent of grilled meat in the air, as family and friends gather at taverns or backyards to consume generous quantities of meat and celebrate before the beginning of lent.
The last Sunday of the carnival period is known as Cheesefare Sunday or Tyrofagos as only dairy products can be consumed on this day. On this weekend preceding Clean Monday,
carnival celebrations
around Greece culminate with parades and masquerade parties that revive local tradition customs, as carnival in Greece is directly linked to the country's cultural heritage.
For the past 3 years, carnivals all around Greece have been canceled due to the COVID-19 measures. However, nobody can forget the legendary Patras Carnival, the multi-cultural Xanthi Carnival, or Rethymno Carnival and its Venetian masquerade twist!
Sources:
VisitGreece
&
GreekNewsAgenda