Yogurt Mousse With Cereal And Goji Berries
by XpatAthens
Thursday, 01 August 2019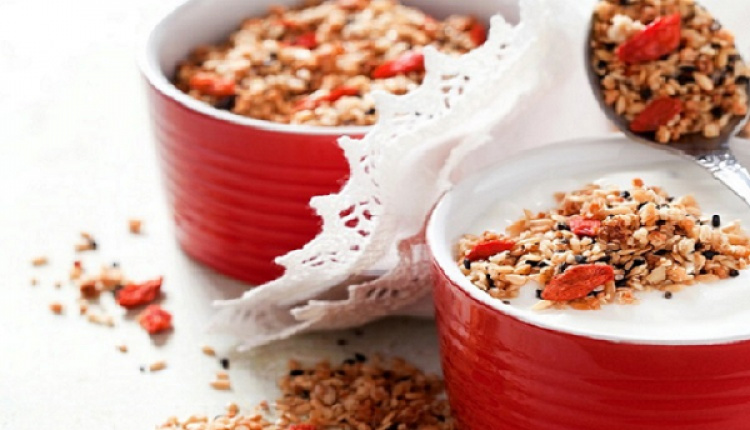 Serves: 6
Difficulty: Easy
Cooks in: 30 min
Ingredients
• Whole-grain chocolate cereal

For The Mousse
• 600g Greek strained yogurt
• ¼ cup (approximately 87g) honey
• 1 cup (250ml) heavy whipping cream
• Vanilla seeds
For The Goji Berry Sauce

• 1 cup (240 ml) dried goji berries
•
¾ tsp brown sugar
• 1 ½ tsp cornflour
• 2 tsp brandy
Cooking Instructions
1. Prepare the sauce: Dissolve the cornflour in the lemon juice. In a saucepan add the dissolved cornflour, the fruit, and the sugar.
2. Bring the sauce to a boil, simmer and stir until it has thickened.
3. In a bowl, mix the yogurt with the honey, the vanilla seeds, and the heavy cream. (stir gently with a rubber spatula)
4. Transfer the cereal in serving glasses, add 5 or 6 tbs of yogurt mousse and the goji berry sauce.
5. Serve with sesame seed candy and dark chocolate.