Great Organic Snacks That You Can Order Online
by XpatAthens
Tuesday, 15 January 2019
You don't need to travel to the countryside to discover great flavors and healthy ingredients. We have selected some of the best international brands of organic food snacks available in Greece.
Watch your weight and stay healthy with these all-natural products that you can now order online for even more convenience!



Alara created the first muesli recipe without added sugar in 1975 and was the first certified organic cereal company in the world up to 1988. Since then it has been offering a full range of breakfast cereals that is constantly growing with new flavors.
Buy Alara Products Here
• No added sugar or salt
• No additives / preservatives
• Rich in fiber
• Suitable for vegans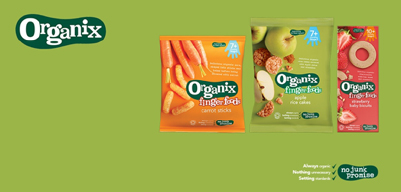 Organix promises healthy snacks of excellent quality with a "no junk" promise! All Goodies are organic, contain natural ingredients, and suit the nutritional needs of babies and young children.
Buy Organix Products Here
• Roasted corn snacks with organic ingredients and herbs
• The fat level is at least one third lower than in similar snacks
• No sugar, salt, gluten or wheat
• They have a crisp, light texture that melts in the baby's mouth
• Suitable for children over 12 months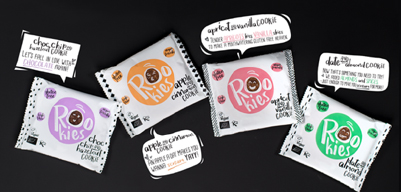 Rookies cookies will keep you active all day! They have no added sugar, sweeteners or preservatives, plus they are 100% organic, high in fiber, and gluten-free. Their practical packaging is ideal for when you're on the go. Ideal to accompany drinks such as coffee, tea or milk and a great treat for children!
Buy Rookies Products Here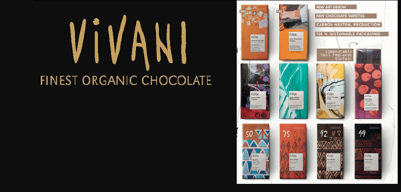 For chocolate lovers who want a healthier alternative to ordinary chocolate bars. With more than 100 years of experience, Vivani has created a rich variety of chocolates; each of which has been created with its own recipe which contains top quality cocoa varieties.
Buy Vivani Products Here
• 100% Organic
• No genetically modified ingredients
• Unique chocolate varieties