All About Ouzo - Greece's National Drink
by XpatAthens
Monday, 20 August 2018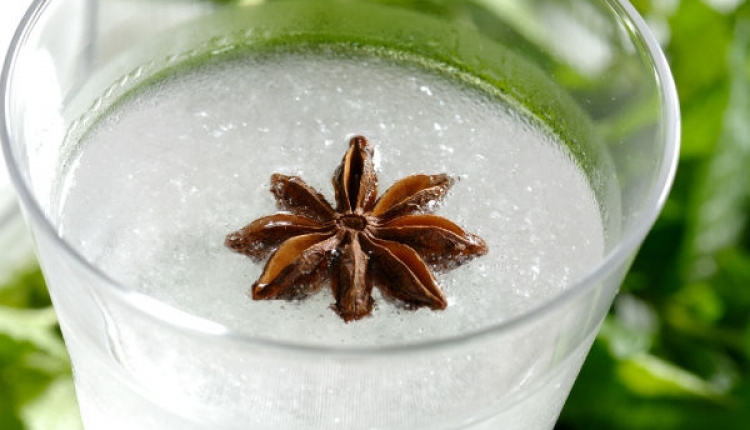 There is an old Greek saying that 'ouzo makes the spirit' and this is especially true in Greece where ouzo drinking is a way of life. The Greek spirit or 'kefi' is found in hearty food, soulful music, and the love of lively conversation. People used to drink it along with good friends, either straight or watered down, with plenty of ice and always accompanied by delicious appetizers, called 'mezedes.' Greeks love to gather with friends around a table eating, drinking, laughing, and toasting each other. Ouzo simply completes the picture and helps lift spirits higher and higher.


The word 'ouzo' cannot be translated; the origin of the name is actually disputed. Scholars believe the name 'ouzo' comes from the ancient Greek verb 'to smell,' or 'ozo.' Another hypothesis is that the word 'ouzo' comes from the Turkish word üzüm or 'grape,' while others say it can be traced back to a story about a Turkish consulate physician in Thessaly in the 18th century who tasted the local raki and cried out, "But this is uso di Marsiglia!" The phrase, meaning 'for use in Marseilles,' was at the time stamped on crates of silk worm cocoons exported from Thessaly to major merchants in the French port, and had become synonymous with any product of excellent quality.


Ouzo's distillation largely took off at the beginning of the 19th century following Greek independence: in 1856, Nicholas Katsaros and his family opened the first ouzo distillery, which still produces ouzo today. Today, ouzo is produced throughout Greece, as well as in Cyprus. In total, there are over 500 labels and approximately 300 Ouzo producers, which results in a considerable degree of product differentiation. Each location prides itself on its ouzo, but the most famous are from the island of Lesvos and from Tyrnavos in Thessaly.
To read this article in full, please visit:
Greek News Agenda