Koulourakia - The Greek Easter Cookie
by XpatAthens
Wednesday, 28 March 2018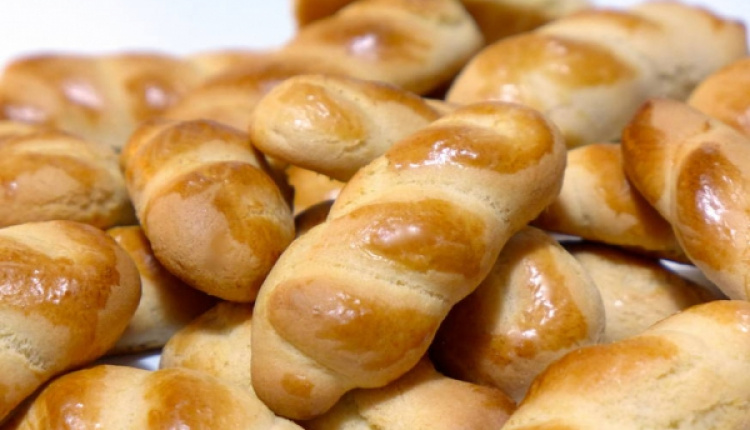 The fluffiest and crunchiest Greek Easter cookies (koulourakia) you have ever tasted! These sweet little Greek Easter cookies are super quick to bake, so much fun to make, and highly addictive to eat! So consider yourself warned. This easy to follow traditional Greek koulourakia recipe makes 90 of these delicious festive Greek Easter cookies, plenty for everyone to try.

And best of all? Have fun with the whole family kneading the koulourakia into braids, boats, little 'S's just like in the photos below! Serve over a hot cup of coffee and you have a match made in heaven.
As most holidays in Greece revolve around food, Greek Easter is no exception! These are the days when households are preparing delicious meals for the Easter Sunday and making all these delicious traditional Greek recipes...
Greek koulourakia recipes are characterised by a butter base, shiny egg glaze (which makes them beautifully golden brown) and various rising agents to make them fluffy and airy. Nowadays most koulourakia recipes call for baking powder and baking soda, but experience has shown me that nothing compares to the traditional koulourakia recipe, which calls for
baking ammonia
. Ammonia makes the koulourakia amazingly airy and crunchy and compared to other rising agents, the crispness will last longer. This is an old fashioned traditional Greek koulourakia recipe for you to recreate this delicious traditional delight from scratch!
Ingredients
250g butter (8.8 oz.)
1 1/2 cup sugar
2.5g powdered baking ammonia (1 and a half tea spoons)
1/2 cup lukewarm milk
4 medium eggs
1 tbsp vanilla extract
zest of 2 oranges
1kg all-purpose flour (35 oz.)
2 egg yolks and 1 tbsp water for glazing the koulourakia
For more on this recipe and for full instructions, please visit:
MyGreekDish