e-Fresh - Athens' Online Supermarket
by XpatAthens
Saturday, 30 September 2017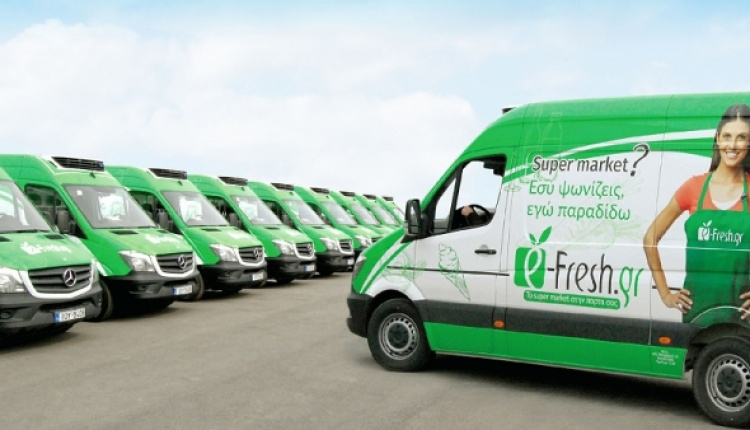 A reliable and modern solution for online grocery in Greece has finally arrived.


e-Fresh.gr is the largest and most comprehensive online supermarket serving Attica as well as most of rural cities. This constitutes a major change in the field of supermarkets in the country, as until e-Fresh arrived, there hadn't been a trustworthy and quality online service for home delivery of supermarket goods. But what makes e-Fresh.gr so special?
Customers can place orders from just 25€, while free deliveries are offered for orders above 55€.


Deliveries in the Attica region take place from Monday to Saturday between 07:00 to 23:00.


Delivery is superfast! You can choose a suitable 2 hour slot, and your order can arrive even within hours from the moment of purchase.


With e-Fresh.gr you are spoiled for choice. You can choose among 15.000 products, both popular brands as well as gourmet products from Greek producers.


All products are transported in 45 specialized trucks with cooler and deep freeze sections, so your grocery will remain fresh until it arrives at your doorstep.


Payment can be made in cash, POS terminals, by debit or credit cards, or even PayPal to allow for maximum flexibility.


A customer loyalty program (among the best in the market) is also available, which returns 7€ to customers that have collected 200 points).


The specialized B2B department focuses on the needs of small and large businesses.



And let's not forget the offers, which are numerous and different every day, on all the products you truly love!
Nowadays, the weekly routine of visiting the supermarket has become tiresome. We can't be bothered with waiting in line at the cashier, we all hate carrying heavy grocery bags, and we just don't want to waste our time when we can delegate this to others.

We at e-Fresh.gr understand the needs of new families and of customers seeking a reliable online supermarket. So visit www.e-Fresh.gr now and see how nice it feels when someone delivers the supermarket groceries at your doorstep!


Please click HERE to visit e-Fresh.gr!