Charity & Support Groups
by XpatAthens
Tuesday, 03 March 2015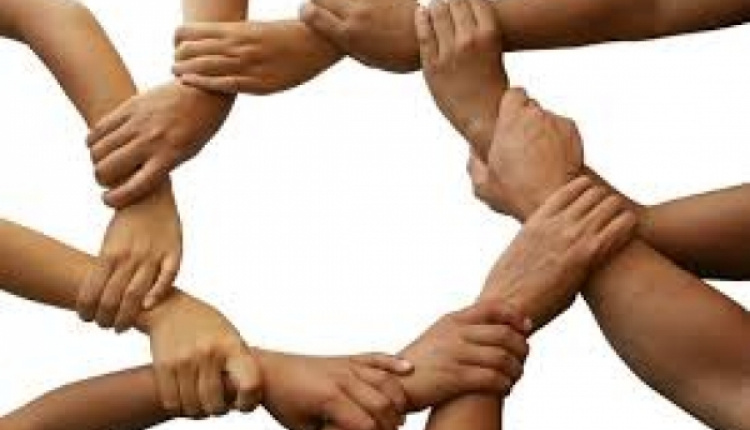 VOLUNTEER WITH REFUGEES IN GREECE
In short, GreeceVol is a platform to direct and support volunteers to help refugees in Greece. It is a project of Information Point for Lesvos Volunteers. Click HERE if you are new to volunteering.

About GreeceVol - This site is the manifestation of the collective efforts of our group to bring valuable information on how to help with the refugee crisis in Greece as an independent volunteer. We all come from different backgrounds and nationalities, but we have worked together for to bring this resource to you, because we are all committed to supporting individuals to respond to the refugee crisis in an effective and humane manner.


CARITAS ATHENS REFUGEE SOUP KITCHEN NEEDS VOLUNTEERS URGENTLY

52 Kapodistriou St, Omonia. Weekdays at 10:30am, Caritas provide a hot meal to over 230 adults and children daily. For more info ring Laura Panagotou on 6944423169 or the office at 2105246637.

DOG SHELTER IN KOROPI, ATTICA HAVE OVER 70 DOGS AND ARE IN URGENT NEED OF THE FOLLOWING:

- Dog Food urgently needed
- Vets who can volunteer
- Blankets
- Dog kennels
- Medicines
- There are 27 male dogs, 33 female dogs (as at 8/01/13)
- finding homes for the dogs?

Please contact Mrs Vasso on 697 888 8406 if you can help us.

FRIENDS OF ANIMALS IN URGENT NEED OF DONATIONS
We are in urgent need of donations. Our debts to the vets overcome the 10.000euros. Even one euro from each one of our friends is very valuable. Please help our shelter continue its work with the strays of Nea Filadelphia, Athens. Thank you. www.friendsofanimals-nf.com

KLIMAKA & ORGANIZATION FOR THE HOMELESS
Help those less fortunate than ourselves, by making the effort to sort through our belongings and giving what we don't need to those who do need it desperately. It is also an opportunity for companies to put their Social Responsibility into practice. The Organisation for the Homeless (Idrima Astegon), Peiraeos 35, Athens (opposite the Ministry of Employment) tel 2105246515, urgently needs blankets and warm winter clothing. The non-profit organisation KLIMAKA, Constandinoupoleos 30, Athens Tel: 2103410462, works on the streets, looking after the homeless and is urgently in need of blankets, food, water, and thick coats. Especially needed is men's clothing, so please clean out the clothes your husbands and sons aren't wearing anymore.
NINE LIVES CHARITY NEEDS VOLUNTEERS
Nine Lives Greece is always eager for volunteers willing to help with their feeding and veterinary care programmes for stray/abandoned cats in central Athens. Donations of items they can sell at their bazaars are most welcome, as are donations of cat-food!
Please email ninelivesgreece@gmail.com for more information.
NEW HOURS! FRIENDS OF ANIMALS
Nea Filadelphia announces new Summer hours for the visiting public. Each Sunday we are now open from 6pm to 8:30pm for you and your family to come visit the strays for walking, talking, brushing, bathing, adopting and just having fun in our park environment. Lots of dogs to choose from - small, medium, large - and from little puppies to old seniors. www.friendsofanimals-nf.com for more information.
W.I.N. HELLAS
W.I.N. Hellas is Non-Profit organization offering support to women who are suffering from all types of abuse. Our telephone helpline offers psychological and legal advice for all women in need. We also run abuse recovery programs in various locations in Athens (in Greek).
If you are not Greek speaking, don't hesitate to contact us at info@winhellas.gr and we will do our best to assist you.
---

*Please send your community event to us (events@xpatathens.com)
*These community events are not organized by XpatAthens.com