Sun Seeker – Athens Corona Nomads Series
by XpatAthens
Thursday, 28 January 2021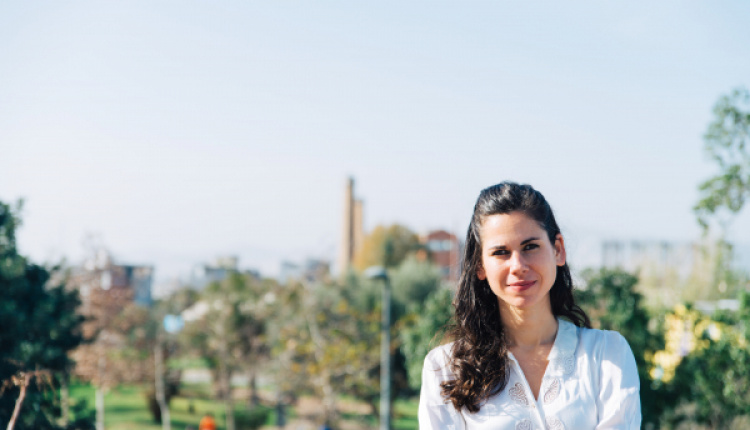 Some call them digital nomads. To others, they are corona refugees or lockdown migrants. In a time where remote-working is king, Athens has become one of the
hottest tickets in Europe
to ride out the epidemic and hit reset on life.
This is Athens asked some second wave "corona nomads" to tell us in their own words how Athens has given them the personal and professional lift they were craving and why life is so much sweeter in the Greek capital, even in lockdown.
The Sun Seeker
Safiya Mary Rose,
35, British-Indian
Conscious Copywriter & Creatress
One of the main reasons we wanted to get out of the UK was the low light levels. I'm a sun worshipper, so Athens is perfect for me. There are so many days like today with flawless blue skies. It opens up something inside me creatively and makes me want to go for nature walks and gaze at ancient temples and buildings. London can make you want to huddle indoors; Athens inspires you to go out and become more expansive.
In London, I was working in ethical finance in a very corporate setting and felt very removed from the real world so I decided to go freelance about 2 years ago. Now I do copywriting and editing and my focus is on ethical organisations and individuals working to make a difference in the world. I also have a textiles practice, do embroidery, make clothes and paint. My partner is Indian and works with medicinal spices from India, so he can do that remotely from anywhere.
Even though we had never stepped foot in Athens before, when we saw a short window between lockdowns in the UK and Greece, we decided to jump through it. We'd wanted to relocate to Europe for a while, and while we visited many places in France, Italy and Spain, we never really found 'our place'. Athens felt a bit below radar, but we'd heard some great things about it from people who've been. So in late October—simply guided by an inner intuition that Athens might just be the city for us—we packed up our stuff and drove all the way here to escape the London winter.
We are renting a gorgeous neoclassical flat in Thissio near the Acropolis Museum, with two big bedrooms and a banana tree outside our window, for half of what we were paying in Crystal Palace in London. Our place is so nice and spacious, we don't need to go hunting down cafes or co-working spaces. I do think we have the lockdown to thank for that. Otherwise it would have been full of air bnb guests.
---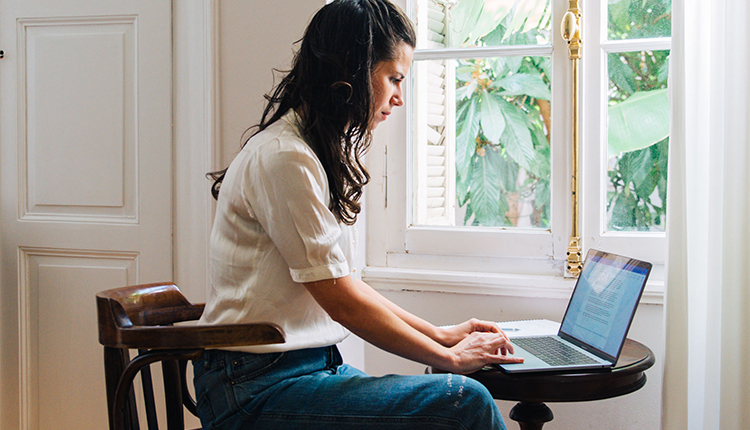 Photos: Thomas Gravanis
---
I love wandering around Athens during lockdown. You can somehow feel the architecture more and connect with the monuments on a deeper level. Athens is full of light and colour—even in the winter, even in quarantine! The creative energy is palpable: from the street art to the cafe culture and galleries. It's an inspiring and highly multicultural place: with all the modernity of a capital city, yet there are ancient temples literally peppered all over the place. There's also this deep sense of history, culture and spirituality. I love seeing people sitting together, drinking coffee, playing music or chess. For me, the sun, blue skies and all those olive trees provide endless creative inspiration. The lower cost of living also means there's more time and space to breathe.
It's brilliant to have the central food markets of Athens so close to us with all their wonderful flavours, textures and spices. We cook every day. My morning walk right up to the top of Philopappou Hill with my coffee to receive the light of the sun also makes me feel like a proper Athenian. Being able to see the wide horizon and the sea eases that feeling of enclosure that lockdown gives us all. I go up there on the full moon and new moon as well to get a sense of time passing. Summer will return and when it does, we'll be in a really beautiful place.
My parents and sister are still back in the UK. It can be quite overwhelming at times to know how much more difficult things are back home. But we both just got our residency permits last week so we're planning to stay in Athens until at least the spring. Then we might check out some parts of the mainland; buy a place and settle down.


To read more, please visit This is Athens

---
Whether you've just arrived in town – or have been here for years – Athens always has new secrets to share!


This is Athens
is the official guide to this captivating city of ancient energies and booming urban culture. Compiled by a team of specialist local writers, This is Athens brings you an authentic and intimate portrait of a living Athens beyond the guidebooks – along with daily curated listings of all the best events and great weekend inspiration all-year round. From must-know neighbourhoods and emerging art hubs, to gourmet hotspots, cool shopping and the buzziest bars, This is Athens will help you to get the most out of living in Athens!

Thank you This is Athens for your contribution as an
XpatAthens Partner
.