Family Driven Professional – Athens Corona Nomads Series
by XpatAthens
Wednesday, 27 January 2021
Some call them digital nomads. To others, they are corona refugees or lockdown migrants. In a time where remote-working is king, Athens has become one of the
hottest tickets in Europe
to ride out the epidemic and hit reset on life.
This is Athens asked some second wave "corona nomads" to tell us in their own words how Athens has given them the personal and professional lift they were craving and why life is so much sweeter in the Greek capital, even in lockdown.
---
A Family Affair
Keita Yamada, 33, Japanese
Customer Support At Global Remote Work Facilitator Doist
One day last year, while I was working in Costa Rica, an overseas colleague and I started talking about which one place we could both move to where we could work together and enjoy a better lifestyle during the pandemic. She's Italian but her boyfriend is Greek. They chose Athens and relocated in July. My ex-wife and daughter are also Greek, so we agreed that with Covid, it would be better for us all to be in Athens too, near her parents, to have the extra family support. We bought a one-way ticket and moved in September. I'm renting an air bnb in Piraeus within walking distance of Marina Zea, with a typically Athenian view of rooftops—and a bit of the sea too. I have no plans to leave Athens anytime soon. Working for a company that promotes more fulfilling ways to work and live, I'm very grateful for my job, because it really doesn't matter where I am—or which hours I work.
In Costa Rica, we lived with similar restrictions to Greece, but when we first arrived in Athens, things felt freer and more normal. Our daughter was able to go to daycare again and I went to work each day at Impact Hub (a popular co-working space in Psirri). Compared to Costa Rica, Athens has a good bus and train system. That has really helped me to move around and see the city, and travel to work.
Before the lockdown, one of the things I enjoyed most about my new Athens life was walking around the different neighbourhoods after work and trying out restaurants and bars that I liked the look of. I must have been to the Strange Brew Taproom in Koukaki about 4 times, sampling all their local craft beers! Now, during lockdown, I am working from home, but I can still enjoy a walk around the sea and visit open places like Marina Zea and the Stavros Niarchos Foundation Cultural Centre parklands.
---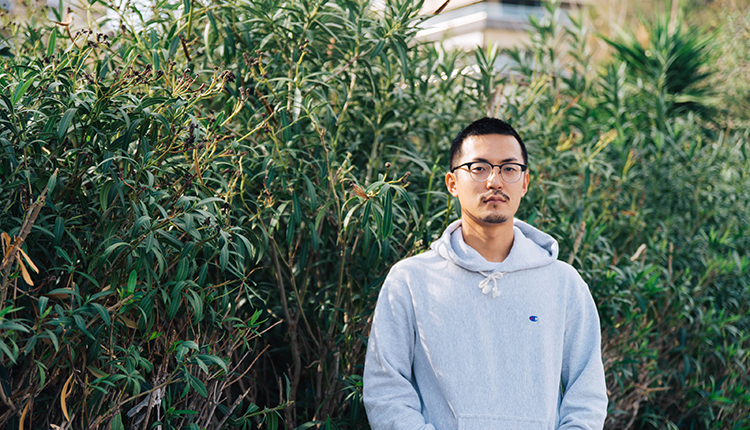 Photos: Thomas Gravanis
Going to my local laiki down the street to get fresh fish, fruit and vegetables—and pick up a few new Greek words with locals while I'm there—has become my new routine; and I can still get easy access to take-away souvlaki! I also enjoy watching my daughter engage with her Greek identity and the language, and spend quality time with her grandparents.
When lockdown is over, I want to get back to walking around the city; checking out all the great street art, and exploring the ruins. I'm originally from Miyazaki, in south Japan, and also lived in Tokyo for 3 years where it's far more crowded and busy than Athens. Tourism is much more advanced here than Tokyo. Everything is available in English: signs, menus in restaurants. That's an important advantage for the Japanese.
Because so many people speak English, compared to other European cities, getting around Athens and getting to know the city is easy. I have found the locals friendly and happy to help, once you ask questions. Any place you go in Athens they take pride in what they do, and explain things in detail. When I went to get my haircut recently, for example, the barber really threw himself into it. I can see that passion in every aspect of Athenian life.
To read more, please visit
This is Athens
---
Whether you've just arrived in town – or have been here for years – Athens always has new secrets to share!


This is Athens
is the official guide to this captivating city of ancient energies and booming urban culture. Compiled by a team of specialist local writers, This is Athens brings you an authentic and intimate portrait of a living Athens beyond the guidebooks – along with daily curated listings of all the best events and great weekend inspiration all-year round. From must-know neighbourhoods and emerging art hubs, to gourmet hotspots, cool shopping and the buzziest bars, This is Athens will help you to get the most out of living in Athens!

Thank you This is Athens for your contribution as an
XpatAthens Partner
.