Movers & Shakers: Meet The Corona Nomads Of Athens
by XpatAthens
Friday, 09 October 2020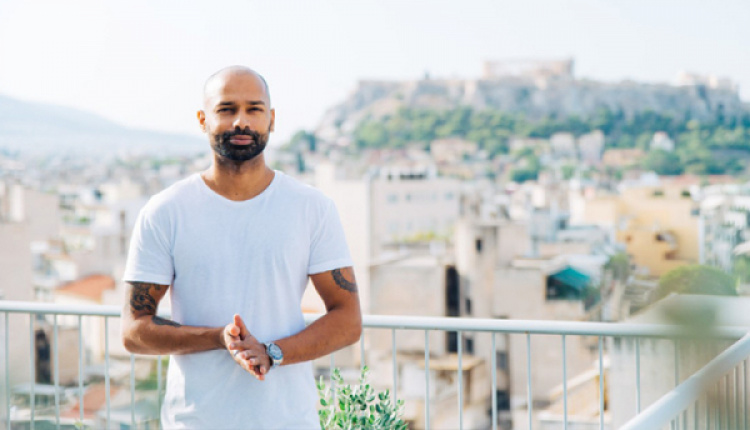 "Athens just feels like a breath of fresh air," says Ben Jacobs as he looks over the sleeping city from the roof of his new apartment in Kypseli. Ben's work and social life in London became severly affected by coronavirus restrictions, so he started looking for cities where he could still work but enjoy a much more fulfilling existence. Athens came out on top.

Athens has been rising as a destination for digital nomads for several years now, with people of all types of professions, from artists to web developers and online marketers, deciding that the Greek capital offers a winning combination of climate, quality of life, and low cost of living. When Covid-19 struck Europe, Greece was acknowledged as one of the countries to have handled the outbreak best; the early and strict lockdown kept cases low—and as of now, Greece still has much fewer fatalities than other EU countries of comparable size.


We spoke to 'corona nomads' from a range of countries and professions about their decision to move to Athens, the experiences they've had while here, and why they recommend relocating to the Greek capital.


The Frustrated Artist—Isabella Efstathiou


"I was working on a huge youth dance project, I was in multiple drag shows, I was developing a contemporary dance project and planning to take my company LADS on tour around Australia and New Zealand," Isabella recalls. "Then, corona appeared, and all of that was canceled, along with any future work."


Isabella, 29, is a performance artist and feature choreographer, accustomed to working multiple gigs, seven days a week and being regularly on the move. "Now I have just a few hours of yoga teaching per week," she explains. "The change was drastic and devastating at first. I couldn't teach, I couldn't perform and I had no-one to collaborate with. All things I adore doing. It was really hard to have it all ripped out from underneath me."

In March, she left London and returned to Nottingham to spend the lockdown with her family. Isabella is half Greek, half English but grew up in the UK, taking holidays to Greece. When her late grandmother's flat in Koukaki became available in July, she jumped at the opportunity. "Dancers can't sit still, we have to keep training," says Isabella. "After being cooped up in the UK, here I have space to train at home with the free classes that dance schools and teachers have been putting online."


Normally, Isabella would be performing at the big summer festivals and booking gigs for next year. She now faces an empty calendar stretching long into the distance. Yet, with her savings and a small income from teaching online yoga and dance classes, she's learned to enjoy a simpler life in Athens, shopping at the laiki, exploring the cool cafes of Koukaki.
"If there's no work, there's no reason for me to be back in London," she says. "If everything is going to be laptop-based for the foreseeable future, I might as well be here, where the Mediterranean lifestyle is more chilled, the food is delicious, the sun shines for eight out of twelve months of the year and the sea is really close. I'm quite happy to leave the rat race behind."
The Playwright Searching For A Muse—Ben Jacobs
Like Isabella, Ben, 32, works in an industry decimated by coronavirus: tourism. As a self-employed London tour guide, he ushered groups around the capital daily, passionately sharing stories and interacting with visitors from all over the world.
"London is great for making money, meeting people and going to events," he says. "But now, with so few tourists, I can't make anywhere near what I used to; while London is still as expensive as it has always been." Reluctant to face a long and dreary British winter and the significant restrictions on indoor spaces, Ben's thoughts turned to Athens, particularly its lively outdoor art scene.
"Lockdown has forced everything outdoors and that's far less restricting in an outdoors culture like Athens," he says. Aside from being a tour guide, Ben is also a writer and playwright, with several works currently in progress. Rather than burning through his savings paying rent in London—or switching careers—he decided to relocate to Athens to make his money stretch much further. He arrived in mid-September, just as new lockdowns arrived elsewhere across Europe.
"I've definitely got enough work to keep me busy here," he says. "Athens is now a throbbing and passionate metropolis; a lively stage on the edge of Europe. There's tonnes of inspiration here to create and perform new work."
---
To read more, please visit This is Athens
Whether you've just arrived in town – or have been here for years – Athens always has new secrets to share! This is Athens is the official guide to this captivating city of ancient energies and booming urban culture. Compiled by a team of specialist local writers, This is Athens brings you an authentic and intimate portrait of a living Athens beyond the guidebooks – along with daily curated listings of all the best events and great weekend inspiration all-year round. From must-know neighbourhoods and emerging art hubs, to gourmet hotspots, cool shopping and the buzziest bars, This is Athens will help you to get the most out of living in Athens!
Thank you This is Athens for your contribution as an XpatAthens Partner.