Iliada - A Multi-Entrepreneurial Woman, Writer & Force For Good That Represents & Embodies The Greek Light
by XpatAthens
Saturday, 08 August 2020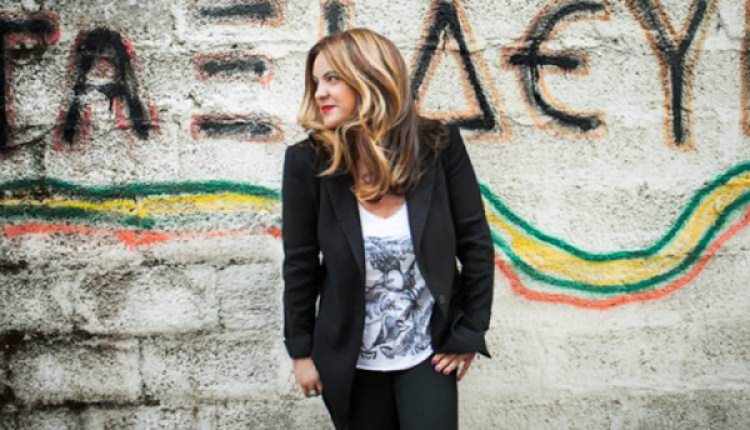 Iliada is a born and raised Athenian, and even though she traveled a lot for my work (and still does), she never felt the urge to move abroad. She loves Athens; it's her home. Iliada studied marketing, advertising, and PR and then specialized in digital marketing, which was quite an innovative space to be in. She worked in the corporate world in different marketing positions and ended up as a wholesale manager for a big Greek lingerie brand. Then, in 2012, in the midst of the Greek financial crisis and one of the toughest periods of our Greek nation, she had a vision.

5 Things To Know About Iliada

• Connoisseur
• Digital Storyteller
• Enabling Greek Entrepreneurs
• Nature Lover
• City Pools


Besides her full-time job, Iliada started connecting with local entrepreneurs that were doing remarkable things in their fields of expertise. Her vision began to materialize as she expanded her network or truly daring people that were doing their best to move their dreams forward in difficult and uncertain times. Iliada wanted to show the world the artisans, products, and brands and the richness of Greek creativity while helping fellow Greeks build their brand presence abroad while sustaining themselves and their families. It took 6 months to turn her vision into a tangible business.
Living Postcards
was born.
Living Postcards started partnering with global websites and introducing the new faces of Greece to the world, through strategic product placements, followed by organizing events and global representations.
The next phase of Living Postcards is about showing the gastronomy and the local entrepreneurship of Greek cities and regions. The whole project will take place through interactive events in the form of "pop-up stores" throughout the country.
Read Iliada's full inspiring story on Guts & Tales.

---
About Guts & Tales
Guts & Tales is a storytelling platform founded by Eleni Meraki but grown to be a global collective of writers, dreamers, doers, shifters, visionaries, and generally people with guts. On this website, you can find change-stories of people that have made major career and life changes in pursuit of personal fulfillment. Alternatively, they offer a coaching program for people that want to make a change in their life or career themselves.

The platform recently started sharing stories of people living in Greece and is always looking for more inspiring tales to share. If you'd like to share your tale, looking for a professional coach, or just want to get inspired click here.