Ready To Rock 2019 & Become Your Most Authentic Self?
by XpatAthens
Tuesday, 22 January 2019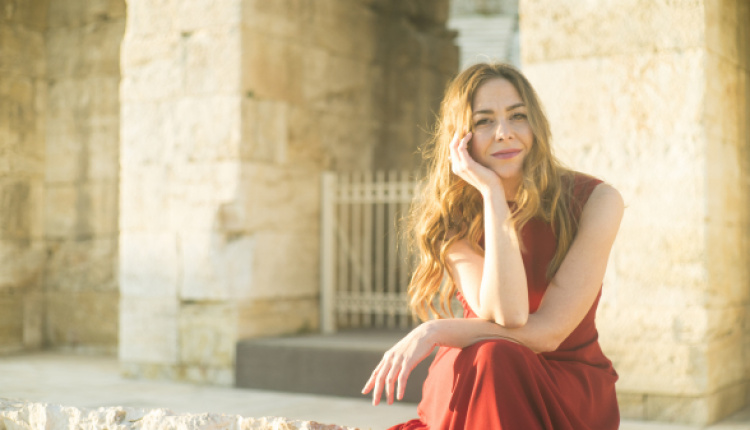 Are you ready to become your most authentically confident, clear, emotionally and mentally strong you? Well then, you are just 12-weeks away from your best year, yet!
XpatAthens contributor, Eleni Meraki of Guts & Tales, has been cooking up another inspiring platform called Be Your Own Muse that is a 12-week online coaching program designed for women.
Eleni tells us that BYOM is the biggest professional accomplishment of her life so far. She's never felt more proud, strong, committed and excited about anything else before. For Eleni personally, the last 3 years have been quite a ride, from her own career and life change, including her emigration to Greece, it's been a journey of many changes, many fears, and innumerable obstacles to overcome – continuous falling and getting up again.
We'd like to invite you to join women from all around the planet, to take part in a 12-week program that will truly impact your life. The program will take you through 12 themes that step-by-step will get you to exactly where you need to take you, to being your own muse.

The themes
you'll explore are carefully curated to tackle the issues and questions that many women are faced with today, including:
Being authentic.
Managing your thoughts.
Believing in yourself, no matter what.
Navigating your feelings and emotions.
Living a balanced life.
Maintaining a positive mindset.
Be present and patient.
The program is very clearly structured and easy-to-follow. You'll receive one email a day with something to read, watch, listen or do. Each day of the entire program can be done while drinking your morning coffee or on your morning commute - it will take just 5 to 20 minutes of you time per day. The content is a perfect mix of practical tools, theory, inspiration and motivation with a touch of practical coaching, psychology, (neuro) science and philosophy.
The next round starts on January 28, 2019
and you can LEARN MORE HERE!
---
Tested and recommended by Elena Tzavaras, owner of XpatAthens, here's what she had to say about the program:
"Be Your Own Muse takes you to the real, raw depths of you. It 'holds your hand' as you dig deep and uncover things that perhaps you knew were there, but that you needed to brush off and allow to surface. It teaches you how to be silent and listen, how to be true to you, believe in you, and how to stand tall within you. The process is seamless, and the program unfolds with such ease and grace that you're intrigued to click on your daily email from Eleni Meraki, because you know that what's in store for you that day is genuine and full of greatness. Although I consider myself to be 'tuned in' and wouldn't easily participate in a program like this, every email uncovered a new perspective, offered inspiration, or provided a tool to help me learn more about me. I can truly recommend Be Your Own Muse to anyone searching for depth in themselves and in the world around them."
---
About the creator of the Be Your Own Muse program:

Eleni Meraki is a life coach, trainer, hypnotherapist, writer and founder of the storytelling platform

Guts & Tales

. Learn more about the

BYOM team here

.