Dimitris - From Law student In The UK To Multi-Entrepreneur And Founder Of TEDxAthens
by XpatAthens
Sunday, 16 September 2018
Dimitris was born and raised in Athens, studied in the UK and decided to come back to Greece to try-out entrepreneurship. He now is a successful multi-entrepreneur with a plethora of start-ups in the tech world all with the underlying passion of uniting people.


5 Things About Dimitris
Easily bored

Tech lover

People person

Decisions made on gut feel

Thrives on content creation
I was born and raised in Athens in a family of lawyers. At the age of 11, I had built my first website with technology and gaming news. This was back in 1998, pre the dot.com boom. I was in love with technology from a very young age.


I was sure I belonged in the tech world but a law degree felt like the best choice as I believed that law would be a good basis for anything entrepreneurial I would want to pursuit. I guess that was partly a belief that I got from my parents of course.


"I love meeting new people and exchanging views; social interaction is vital to a live a fulfilling life for me."


In my final year of my Bachelor's degree I came across the announcement of TED opening up the TEDx-licenses. I immediately applied for a license and got it. I was a 21-year-old student at the time with no prior experience in anything to do with events. I organized my first TEDx-event in Athens a few months later for about a 100 people. I had no clue what I was doing and I can honestly say it was quite a failure. When I finished my Master's degree a year later I felt that somehow, I had to save my reputation. I came back to Greece to do my second TEDx-event and had given myself 6 to 9 months to pursuit either law or do something entrepreneurial. I never left Greece.


"The financial crisis is a big excuse for all of us. We like to say "It's not me. It's the situation."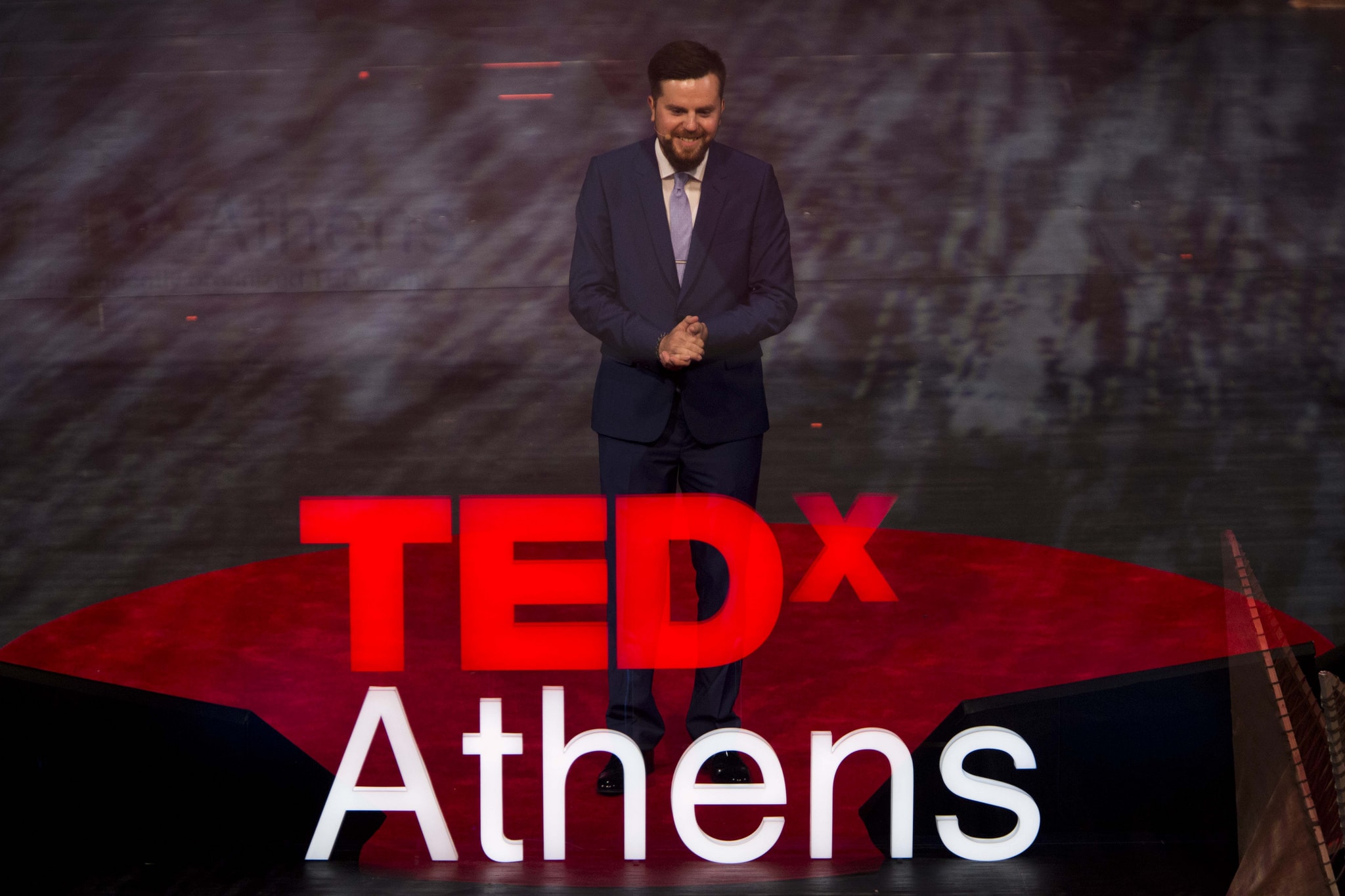 ---
Read the amazingly inspiring and motivating, entire success story on Guts & Tales!

---