Eleni Meraki – Introduction To The Founder Of Storytelling Platform Guts & Tales
by XpatAthens
Monday, 09 July 2018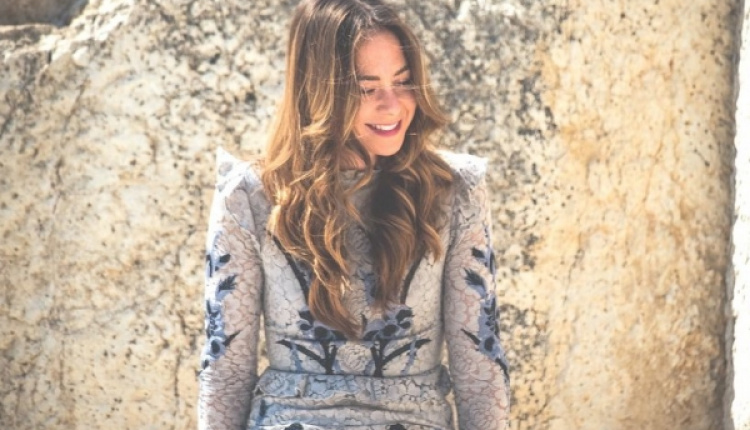 Eleni is of Greek / Dutch origin and is the founder of the storytelling platform Guts & Tales. Our collaboration together promises to give you the most inspiring, truthful and genuine stories out there.

Eleni left her advertising career in Amsterdam and started her new life with a new home base, Athens. She is a mind trainer, coach and writer. Helps conscious entrepreneurs with finding their voice and launched her "Be Your Own Muse" 12-week online program for women. A multi-passionate entrepreneur with a big vision – all to do with living with meraki.

5 Things to Know About Eleni Meraki
Hill of the Muses
Dutch-Greek
Storyteller
Lucky number is 24
Allergic to chit-chat
I moved at a young age from Greece to The Netherlands. Ever since I can remember I had this urge to experiment, experience and try new things. Hobbies, routes to school, studies, jobs, travels, houses. By the age of 23 I had travelled the world and had done more jobs than my age would count; from chef to stewardess and from telemarketer to waitress in traditional Dutch clothing.

"Discomfort is where the magic happens. I've always been chasing a rich life and view change as an inevitable force to embrace."

My career started in the marketing & advertising industry. I learned the art of marketing and advertising from the best in the industry, working for the biggest global brands in a variety of roles. I learned tremendously much, yet I wasn't meant to be doing that for the rest of my life. I was looking for more meaning in my life. I started my blog in this period and was getting so much satisfaction and inspiration out of doing it. Looking back it feels like listening to all these stories of people with guts, I was mentally preparing myself to do the same.

After five years of building my "career", I decided to jump. I had an idea and a business plan of what I wanted to do and I was clear that I needed to move to my other home country, Greece. I felt I had, somehow, to be of service here. It was what they call 'a calling'. The majority of people around me thought I had gone mad. I was giving my safe life up to move to a country in despair, with only a rough idea and savings for just a couple of months of living.


Read Eleni's full inspiring and encouraging story on her
Guts & Tales
.
---
About Guts & Tales
Guts & Tales is a storytelling platform founded by Eleni Meraki but grown to be a global collective of writers, dreamers, doers, shifters, visionaries, and generally people with guts. On this website, you can find change-stories of people that have made major career and life changes in pursuit of personal fulfillment. Alternatively, they offer a coaching program for people that want to make a change in their life or career themselves.
The platform recently started sharing stories of people living in Greece and is always looking for more inspiring tales to share. If you'd like to share your tale, looking for a professional coach or just want to get inspired click
here.