Loving Life In Greece - Creative Careers & Animal Rescue
by XpatAthens
Tuesday, 12 June 2018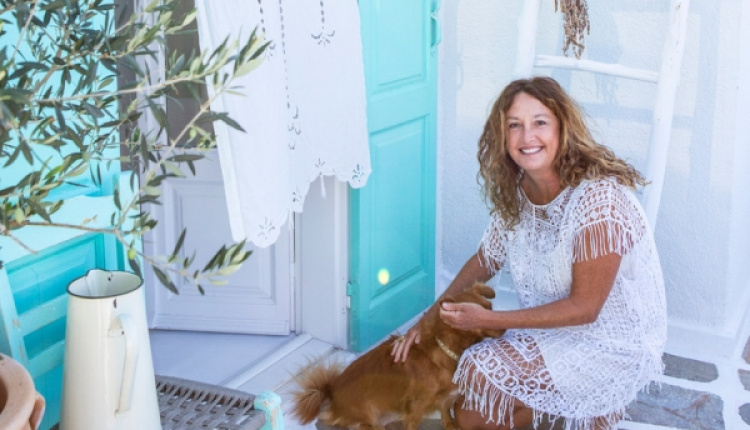 Claire Lloyd and Matthew Usmar Lauder live their lives between London, Sydney and the Greek island of Lesvos where they have created a charming home in the village of Skalochori. Both are creatives. Claire is an author, photographer, creative director, and a creator of nurturing spaces. Matthew is a painter and creator of three-dimensional art, exhibiting in Sydney and London.


The couple fell in love in the village of Skalochori thirteen years ago and renovated an old house in the middle of the village. Both are passionate animal lovers and when they moved to Greece they rescued a beautiful tortoiseshell cat and called her Sweetie. And so began a new phase of their lives devoted to helping animals in need.


Many unwanted dogs in Greece are dumped on the streets and cats are also left to their own devices to survive. Claire and Matthew were touched by the plight of these animals and began to rescue the dogs and cats they found. So far they have rescued more than 70 dogs and many, many cats - at the moment they are feeding about 50 cats every day (including their own house cats).


Rescuing animals is very rewarding and while this could be a full-time career for both of them, Claire and Matthew are still fully engaged with their creative careers and frequently travel to London and Sydney from Greece. That's all fine if they can travel separately, but they also need (and want) to travel together sometimes.


The couple used to rely on local friends to help out with their animals but, as time went on, this became more and more complicated, so they turned to
TrustedHousesitters.com
. TrustedHousesitters works by pairing home and pet owners with caring, verified sitters who move into their homes to care for their animals while they are away. The owner gets the reassurance of knowing that their house and pet family are being well cared for, while the sitter gets an unforgettable and authentic travel experience. At TrustedHousesitters, Claire and Matthew found caring sitters who understand the needs of their pets and also respect their home and appreciate having a taste of a different life in Greece.
---
Exclusive 50% off Membership for Xpat Athens Readers
Use code ATHENSPET at the TrustedHousesitters.com checkout.
---
Claire says, "We have a number of permanent pets who live with us in the house. They include our gorgeous Nellie, who was our first rescue dog and used to live alone in the countryside chained to a barrel. She was very traumatised when she first came to us and now needs to be cared for by animal lovers."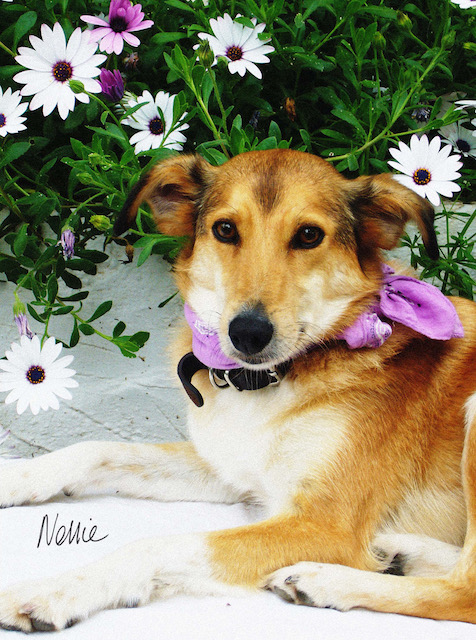 "TrustedHousesitters is perfect because it fits with our needs. It is essential that we have sitters who really care about animals and want to have a travel experience which is different. Living in a small Greek village, in the winter for example, is not for everyone," adds Matthew.


"We always make it really clear to people applying for a sit that they will be experiencing Greek life in a small, simple village and that if they come in the winter, the weather can be challenging as well. Being honest with each other is essential to getting the right fit with a sitter. We've been very fortunate and have had some wonderful people to stay. Our last couple said that their time in our home had been life changing. That is so rewarding for me as a creator of nurturing spaces. I believe that life is about being able to move to be creative whenever you feel that you need to be renewed. You should never be afraid of change and of taking on new challenges," Claire concludes.


Since launching in 2010, the site has arranged more than two million nights of house and pet sitting globally, saving its members more than half a billion dollars in accommodation and pet care costs.


Unlike a home rental, no money changes hands. Unlike a house swap, there is no need to have someone stay in your home if you simply want to travel as a sitter. All arrangements are made through trust, with members building their trust profiles through references, recommendations and police background checks. The site has more five-star reviews than any other travel or pet company on TrustPilot.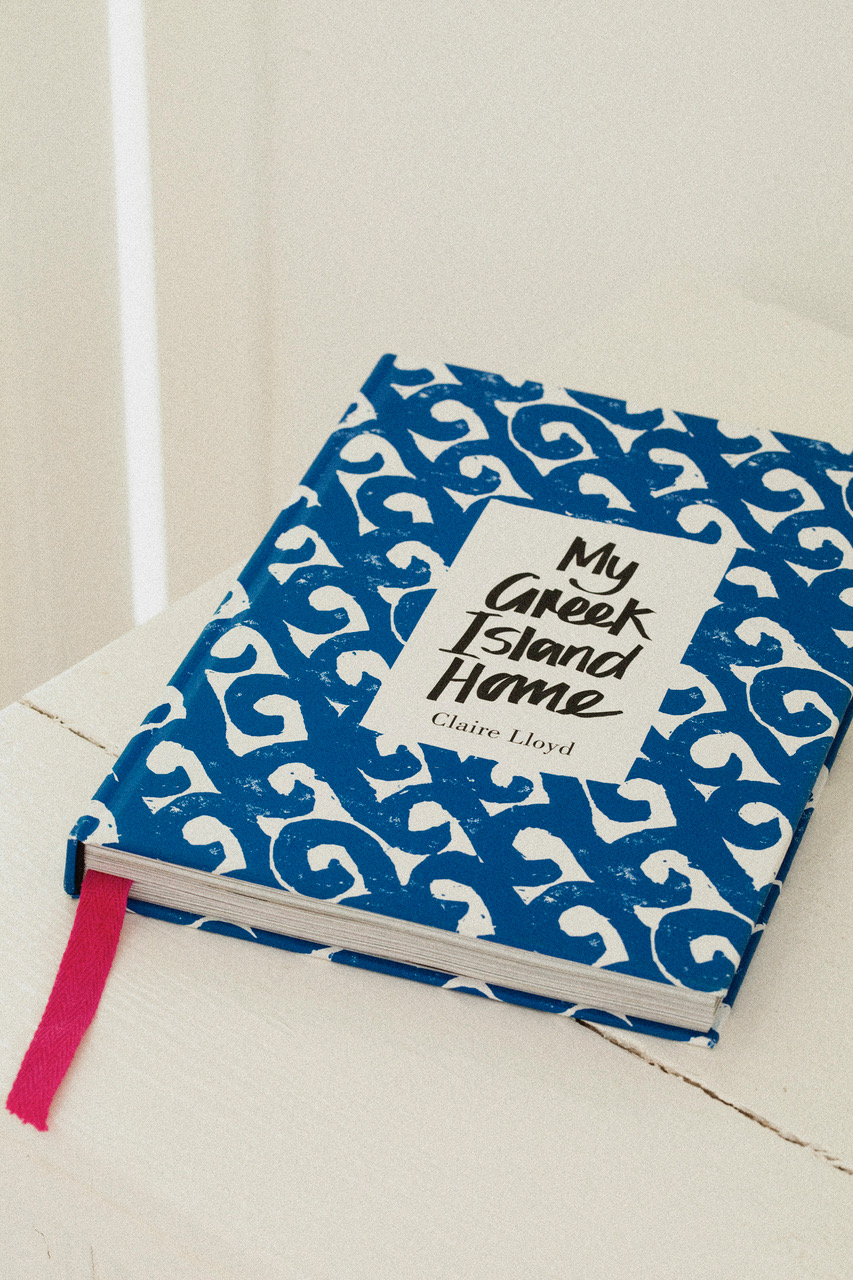 Claire Lloyd, author of My Greek Island Home published by Penguin Lantern.
http://www.clairelloyd.com
Instagram @clairelloydloves & @mygreekislandhome
My Greek Island Home:
www.bookdepository.com
and
www.wordery.com
Matthew Usmar Lauder
http://www.matthewusmarlauder.com
Instagram @offthebrush
---
About TrustedHousesitters
TrustedHousesitters was founded in 2010 by Andy Peck and Rachel Martin and is based in Brighton, England. It is now the world's largest house sitting business with more five-star reviews than any other travel or pet company on TrustPilot, facilitating more than two million nights of house and pet sitting globally, and saving its members more than half a billion dollars in accommodation and pet care costs since its inception.
Its community, which is nearly half a million strong, is spread across more than 130 countries.
Membership to TrustedHousesitters is available for €89 per year, in return for which members can find unlimited free house sitters or unlimited free house sits all over the world. Because no money changes hands between owners and sitters the business has one of the strongest and most trusted reputations in travel.
---
---
Image Credits
:
Photo of Claire Lloyd by Carla Coulson
All other images have been provided by Claire Lloyd