Meet Culture - When Greece Meets China
by XpatAthens
Monday, 08 May 2017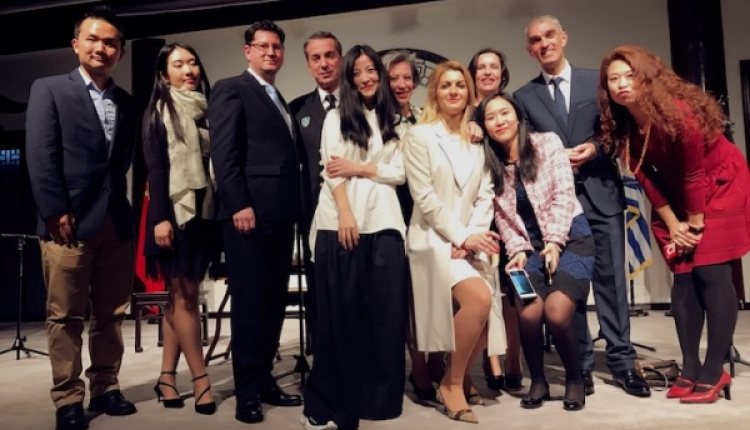 Meet Culture, the culture company founded in Athens, was invited by the Consulate General of Greece in Shanghai to attend the Reception of Greek National Day. Miao Bin – the Founder and CEO, Chang Jing – the Artistic Director and Zhang Di – the Music Director met with the Consul General Mr Vassilis Xiros in Yuyuan, Shanghai.


In August 2016, Meet Culture organized the Aegean Music Tour in China, including several cities such as Lishui, Chengdu, Nanjing, Wuxi and Shanghai. In the concert in Shanghai, Meet Culture invited Mr Vassilis Xiros to join the Chinese and Greek musicians with his bouzouki to perform the Greek traditional music. Since then, Meet Culture has kept close relationship with the Consulate on the culture projects.


Based on the great contribution to the culture exchange between Greece and China, Chang Jing was awarded the Cultural Ambassador by the Consulate General of Greece in Shanghai.


As said by Mr. Consul General, Music unites the two civilizations. Chang Jing has been contributing to the culture exchange between China and Thailand as the teacher of the Princess of Thailand, and now she devote her efforts to the relationship of Greece and China.


Chang Jing invited Miao Bin, the founder of Meet Culture, to the stage to present the gift from Meet Culture to the Consulate General. This is gift is the calligraphy from Mr Xie Qianhong, the calligrapher in Chengdu.