Top 10 Reasons To Love Living In Greece in 2020
by XpatAthens
Monday, 10 February 2020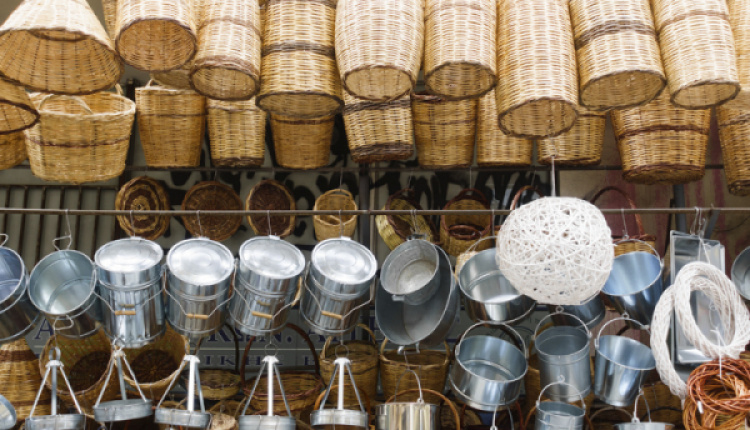 Every year on the anniversary of moving to Greece, an American expat and a good friend of XpatAthens puts together a list of reasons why she loves living in Greece. Eight years ago, she left her job and life in San Francisco and decided to make the move to Athens, Greece. She has never looked back! Here are this year's top 10 things she loves about living in Greece:
The Paliatzis/Παλιατζής

All throughout the streets of Athens, you can hear the paliatzis, a driver with a megaphone shouting out cryptic messages. When I first moved to Greece, I thought it was some sort of political announcement but I eventually came to understand they are asking for our old household furniture-like a self-appointed recycling program.


GNTM

I'm surprised to be listing a Greek reality show about fashion models as one of my favorite things about living here, but the truth is… I'm obsessed. I started watching the show on YouTube to improve my Greek, but after the initial auditions and 20 young women moved into a house together, it was impossible not to get swept into the drama.


B&E Goulandris Modern Art Museum

In October of 2019, the B&E Goulandris Modern Art Museum opened in central Athens. The art at the Goulandris Museum could easily go toe-to-toe with the collection at SFMoma in San Francisco. It's four floors of modern art including one floor dedicated only to Greek artists. The collection is impressively diverse. No one can say Athens doesn't have a culture.


Greece Is Going green

When I moved to Greece in 2012, plastic bags were everywhere, recycling was a joke, and I was met with confusion when I asked about composting. Not so anymore–Greece is waking up to the green moment with zero-waste stores like Plastikourgeio shop & lab in the center of Athens. Paros island is working to become the first plastic-free island. In 2018, the country banned free plastic shopping bags, and it's working to abolish plastic straws. And over the last few months, I've started to see electric cars and charging stations in Athens. No word on composting yet, but I bet that's coming soon.


The Island Of Ikaria

Last summer, I discovered the island of Ikaria, a blue zone location where a disproportionate percentage of the population live to be over 100 years old. The island is famous for its relaxed relationship with time–Ikaria has its own rhythm where no one rushes, and days seem to disappear without you realizing where they went. The island has beautiful beaches, great food and even a nice surf break.


Greek Names

I read Greek mythology when I was young, but I never thought I would have real-life friends named Athena, Aphrodite, Eros and Aris. It feels sort of majestic having friends named after the gods, though it is puzzling why I've never met a Zeus or Hera.

Smoking Has Been Banned (For Real) In Restaurants, Bars And Tavernas

Ten years after being passed, it seems the ban on smoking in public places in Greece is actually being enforced. The no-smoking ban went into effect in 2009, but it was widely ignored to the point of being comical. But then almost overnight, that changed, and now when I walk into a bar or taverna, it is smoke-free. I try to stay out of politics, but I do appreciate this element of the new administration.

The Tiny Specialty Stores

All throughout central Athens, there are small stores specializing in the sale of a single thing: the doorknob store, the glass jar store, the rope store, the ladder store, etc. It is a mystery to me how these stores stay in business, but there is something very charming about the way you see so much expertise concentrated in a tiny shop. Most of the shops have been around for years, they are passed down through the generations and the owners really do seem to know everything about the single thing they sell. It takes a little longer to get your shopping done, but it is worth it.

I Generally Feel Safe In Greece

Greece is a country with 11 million people and while things do happen, as a country it scores low for violent crime. The police presence is strong, violent crime is low, regular people are willing to get involved, and unlike my own country, there is no need for "active shooter" drills in children's schools.

I Have A Church!

In April of 2019, I was baptized Greek Orthodox with the name Evangelia/Ευαγγέλια and as part of the process, I formed a relationship with a church and a Greek Orthodox priest. I love my church–it is called the Ragavas Church in Plaka, and it is where the revolution in 1821 started in Athens. They have a special bell-ringing ceremony on March 25th to commemorate the revolution, which works out well for me since that's also my name day.
To read more of Lynn's 'Top 10 Reasons,' please visit:
Lynn Roulo
---
Lynn is an American Kundalini yoga and Enneagram instructor teaching a unique combination of the two systems, combining the physical benefits of Kundalini yoga with the psychological growth tools of the Enneagram.

Most of her adult life has been as a Certified Public Accountant (US CPA) working in the Silicon Valley/San Francisco technology start up and venture capital industries. In 2012, she decided to move to Athens, Greece for purely intuitive reasons. She's not Greek by heritage, she did not have a job here, she didn't speak any Greek (at the time), and there wasn't a Greek man in the picture either! She simply had a really clear feeling that she should go to Greece. And so she did.

"I remember getting on the plane to leave San Francisco. My dog and two cats were in cargo below and I had packed a suitcase full of clothes. Almost everything else I had sold or given away. There wasn't anyone to meet me in Athens because I didn't know anyone. But it was one of the calmest moments of my life. I was totally sure I was making the right choice. And I haven't regretted it at all. I love Greece."

We're thrilled to collaborate with Lynn as an official

XpatAthens Content Contributor

! To learn more about her and all the great things she does in Athens please

click here

.