Chytirio
by XpatAthens
Thursday, 05 February 2015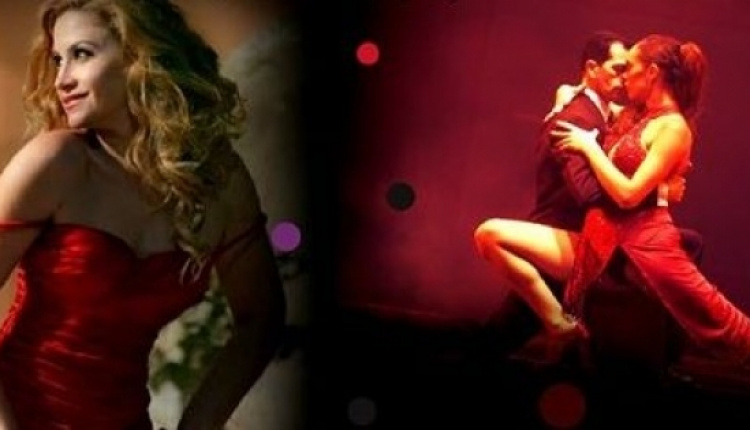 Athens has an abundance of theatre options – a fact which should not come as a surprise to anyone, given that it was invented here! From big international shows to tiny and wonderfully obscure neighbourhood productions, Athens truly has something for every taste.
Apart from the various year-round offerings around the city, one of my favourite theatre events is the annual 'Hellenic Festival' – also called the Athens & Epidaurus Festival (www.greekfestival.gr/en/) which happens every summer. The festival offers a great range of classical and modern theatrical masterpieces and musical performances at the stunning Herodeon and Epidaurus theatres.
But back to winter reality… I often drive or walk by a place called 'Chytirio', in the Gazi/Kerameikos neighborhood. It's an unassuming little building with performance adverts posted outside. I've often wondered what goes on in here… So the other night I bought a couple of tickets (a steal at €8 each) to a show called 'Aires de Argentina' at the Chytirio.
Chytirio means 'foundry' – and I'd like to believe the building was once, perhaps, a foundry. It is styled as a 'Theatre / Art Café'. In any case, the venue is rather interesting: direct entry into an outdoor garden space set-up for summer shows, a small indoor bar/café, and a small (150 person) theatre, with exposed stone walls and a 'small space', intimate feeling. Athenian, to be sure.
This was a musical performance more than theatre – a 'trip around Argentina' through music and dance. (Has anyone else noticed that Athens seems to be in love with Argentinean music and dance??) It was a very pleasant evening – nice music, relaxed and easy, like a private performance by a group of friends – complete with wine served to you during the show.
Chytirio seems to have something for everyone – music & theatre, local and not-so-local. Worth a look to see if anything catches your eye!
Muy bien!
Chytirio (Χυτήριο)
Iera Odos 44, Kerameikos
210 3412313
www.chytirio.gr (Greek only)

Until next week,
Jack
In this weekly space, keep up with 'Jack' as he navigates daily life in Athens… Anecdotes, stories, hits & misses, the good, the bad and, well, the rest…