Athens Souvenirs
by XpatAthens
Thursday, 05 February 2015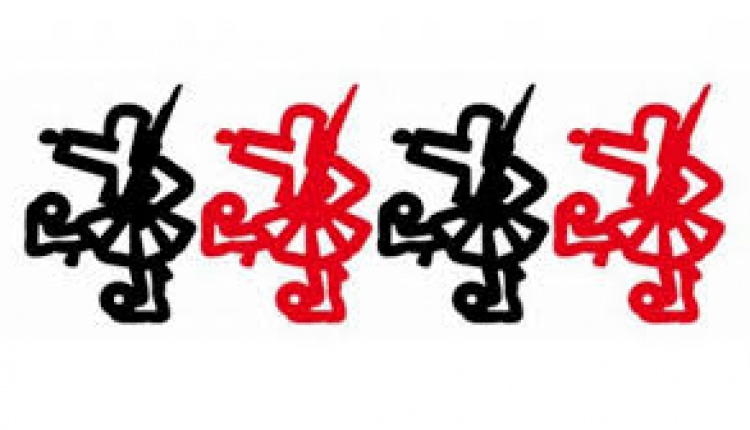 Are you a 'souvenir person'? Do you buy trinkets when you visit somewhere new? Maybe a Union Jack t-shirt for a nephew or a miniature model of the Eiffel Tower? I'm not one of those people, so I barely notice this stuff when I'm out and about. Or maybe I have blocked all fluorescent plastic bobbles from my sight…. 
On a recent walk through the shop-lined streets of Plaka, a visiting non-Greek friend remarked on her surprise that shops still stocked all the 'touristy kitsch' that has been around for decades – tacky souvenirs, fridge magnets and the replica mini-statues that are apparently everywhere.
We laughed about this briefly, but the conversation persisted, to the point that we were discussing the lack of interesting design in Athens. The question that really got to me was 'Where's the creativity??'  He was completely correct – the shops did seem to be mostly full of the kind of junk churned out by far-away sweatshops, stuff that has caused all of us to ask 'Who buys this stuff?'
Truth be told, there is great design here – but I will admit that it often hides below the surface. The good news is that others have noticed – and there are numerous new shops popping up, with cool, innovative, and completely desirable products to remind visitors (and us locals!) of their time in Greece. These range from design stores to gourmet food shops and even Greek wine shops. But my friend's comments got me thinking… What is out there in terms of cool Greece-inspired design, for the world to buy, even after they have left for home?
I decided to do some research for my friend, to show him that there are in fact some very interesting, inspiring and 'must have' made-in-Greece products that any nephew/neighbor/friend would love to receive! The bonus is that these are also available online – for those of us who like to click-and-buy.
So below is my (incomplete!) list of inspired Greek design, available online – the perfect antidotes to This Is Sparta t-shirts and Greek-flag shot glasses.
Do you have any more Greek design sites? I'd love to hear about them.
Here's the list:
http://www.wecreateharmony.com/
Concept e-shop supporting young designers, with a portion of all sales going to a cause related to unemployment or a start-up seeking funding.
http://www.yolenis.com
Mediterranean Food & Taste
http://sophia.com.gr/
Design inspired by ancient Greek heritage
http://www.coolgreeksoap.com/
Natural, handmade artisanal olive oil soap.
http://www.greecerevisited.com/
Greece inspired products by wedesign.
http://www.lovegreece.com.gr/
Eco-friendly 100% "Made in Greece" tshirts.
http://afutureperfect.gr
Architecturally-inspired design products
http://m-y.gr/
Unique, printed clothing and accessories.
http://www.tourvas.gr
Custom, recycled-fabric bags.
http://www.rdesign.gr
Creative, everyday objects.


Until next week,
Jack
 
In this weekly space, keep up with 'Jack' as he navigates daily life in Athens… Anecdotes, stories, hits & misses, the good, the bad and, well, the rest…