Days And Nights In Psirri
by XpatAthens
Thursday, 05 February 2015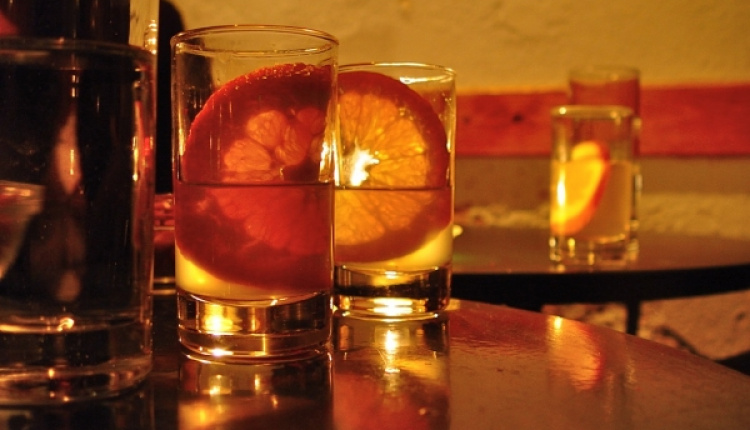 There is truth to the idea that we often miss that which is right in front of us. How many times do we walk by the same shops every day, only to notice 2 years later that the one at the end of the street on the left has the one thing we've been looking for... I live very close to Psirri, and I enjoy going there for a bite to eat and a drink from time to time.
I feel it's one of the defining 'Athens centre' districts, and has remained uniquely authentic and still somewhat off most tourist maps.  So I jumped at the invitation to join a group of friends on a photography walk of Psirri. We grabbed cameras and tripods and set out to wander the little side streets of the neighbourhood on a warm but overcast Saturday afternoon.
Past the main streets of the area, the more obvious with the little tavernas and bars, we wandered onto a series of streets and alleys that are covered in graffiti – the kind of grafitti one actually enjoys and wants to photograph. Psirri is the definition of street art. It's grungy and shabby-chic, but also completely authentic and absolutely 'local'.
Later, we stopped for a drink – and in wintertime Psirri one must order oinomelo or it's stronger cousin rakomelo. This is wine or raki, sweetened with honey, and served steaming hot. A greek version of glüwein? Perhaps, but rakomelo is oh-so-Psirri.
We sat at Liosporos, one of those places I pass every time I'm in Psirri, but have never been in. I loved it. Small, cute, quaint, grungy enough to be authentic and styled enough to be comfortable. Nice vibe, good music, warm rakomelo.
Even if you think you know it well, check out Psirri – wander past the main streets, get lost, be brave – and be rewarded with one of Athens coolest neighbourhoods.
If nothing else, go for the rakomelo.
Liosporos
http://psirri.gr/liosporos/en/index.html
Miaouli 24
210 331 1841
Until next week,
Jack


In this weekly space, keep up with 'Jack' as he navigates daily life in Athens… Anecdotes, stories, hits & misses, the good, the bad and, well, the rest…