A Day Of Exploring Athens
by XpatAthens
Thursday, 05 February 2015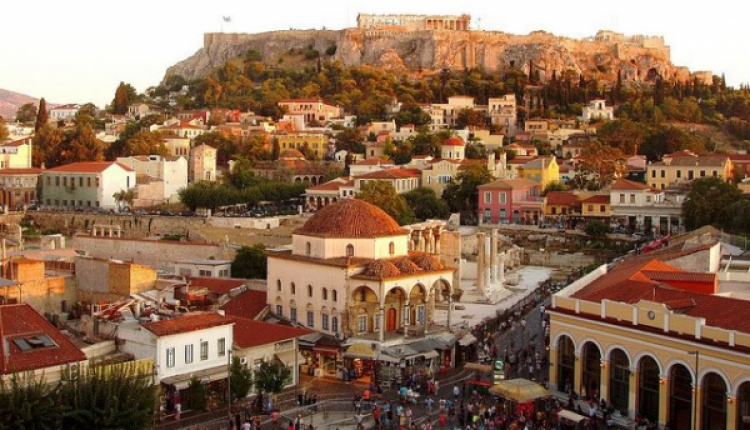 The past week whizzed by; half-term meant no school and being free all day to wonder and explore. Waking up at my leisure is a precious gift that I do not take for granted!
As the saying goes, Mens sana in corpore sano "a healthy mind in a healthy body", my daily routine started off with training at the Zirineio Stadium in Kifissia for a morning work out which allowed plenty of freedom for the remainder of the day.  My evenings, on the other hand, were spent exploring the centre of Athens once again.
Our first stop usually included Monastiraki and the various shops in the vicinity. We usually like to visit the shops that carry military equipment, just to have a peek. All the walking made our stomachs rumble and so decided to grab a bite at 'A for Athens'. With the priceless view, we enjoyed dinner and then hopped on the train bound for Kifissia.
A few days later, a friend invited us to "Spiti" in Filothei to have dinner and to celebrate her birthday.  Prior to this, I had not heard of this restaurant but in the end turned out to be a real treat. Although it was a Thursday evening and quite a small restaurant, it was squirming with people of all ages. This was probably because of the tasty food and the logical prices. A definite must for something new!
This My Week In Athens post was provided by Thanasi - a sixteen year old high school student living in Athens.