An Evening By The Boats
by XpatAthens
Thursday, 05 February 2015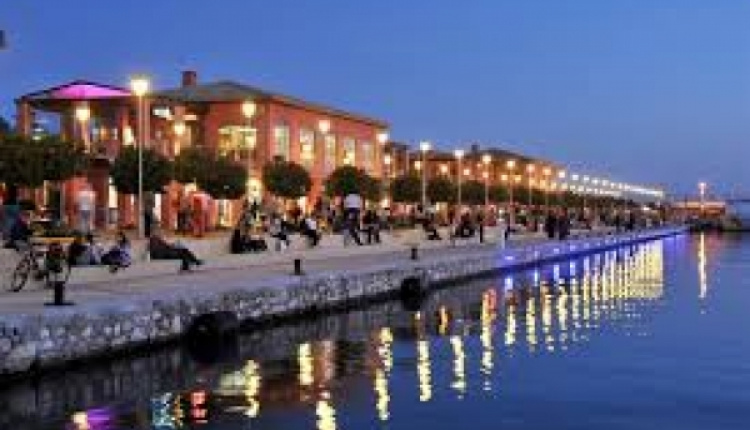 This weekend, reminded me nothing of Fall but of beautiful Spring weather which led my family and I to the southern suburbs this time round. Our destination was Marina Flisvou - the magnificent 'pier ' as I like to call it overlooking the luxurious yachts and sailboats which can travel not only to the Greek Isles but take you around the world.
As my sister's name day was coming up, we decided to have a family night and enjoyed the traditional American cuisine of  'TGIF' (TGI Friday's).  Although the restaurant was packed, it was worth the wait and of course, what better way to digest than to go for a lovely stroll. A relaxing walk was the perfect recipe to unwind from a busy week. One of my favourite past time events is to admire the city-like boats that allow me to travel in the big blue sea without stepping foot off the ground. The creative names of the yachts take me from country to country, city to city all around the globe in a matter of minutes.
Our evening came to an end with a tantalizing mango flavoured frozen yogurt from 'Chillbox' which had somewhat of a 'brain-freeze' effect. It made my feet come back down to earth subsequent to the majestic journey of travelling the world. That's one of the beauties of Athens, there is something for everyone whether it's dining, entertainment, dancing or even visiting this tropical like fantasy.  Back to life – back to reality….time for bed it was, with a bit of optimism that I would be fortunate enough to continue my journeys that night even in my dreams!
 
This My Week In Athens post was provided by Thanasi - a sixteen year old high school student living in Athens.