The Weekend Away
by XpatAthens
Thursday, 05 February 2015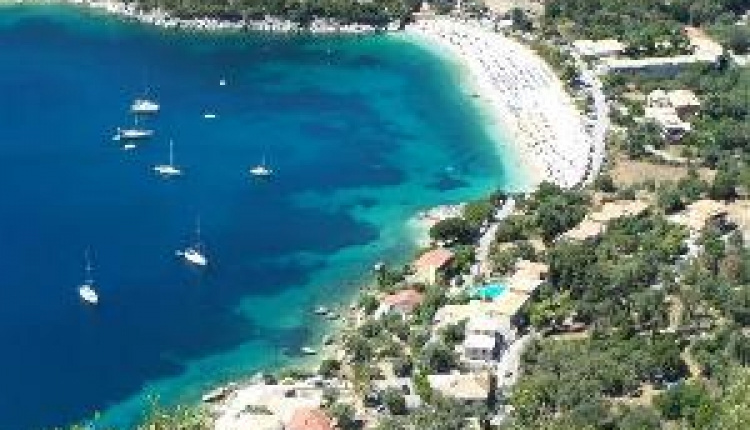 Spring days and sunshine make everyone feel great. They also make many of us feel like leaving the city for the great mini-escape of the weekend away. Often referred to as a day trip, a road trip, a long weekend or the cryptic 'some time away', I'm talking about basically a couple days off, where you jump in your car, go somewhere nearby and feel like you have well and truly been on holiday.
This past weekend was just like that. We threw a few things in a bag on Friday afternoon, filled up the gas tank, and took off. Destination: the island of Poros.
We have all heard of the island chain nearest Athens – the Argo-Saronic islands of Aegina, Hydra, Spetses, Poros, Salamina. These are close enough to Athens to make a single day trip ferry crossing (morning to evening) absolutely easy and a real pleasure. There are numerous companies offering 'one day cruises' to 2-3 of these islands, leaving from Piraeus or Flisvos – also well worth it, especially with out-of-town friends.
We decided to head for Poros, but not via Piraeus. We drove around the coast into the Peloponnese, past Corinth, through Epidauros, and ended up 2 hours later and after a breathtaking coastal drive in the little town of Galata. Galata, as it happens, is directly across from Poros, not more than 300m across a narrow strait, with ferries and water taxis taking you across every 15 minutes, all night long… The ferries take you over with your car (€5.00 for car + 2 passengers), or the water taxis take you over if you are on foot (€1.00).
We stayed in Galata on the mainland, only because I found a good deal on hotel rooms. It's equally convenient to stay on either side of the strait – find a place that you like and book it.
Poros is a lovely island – small, relaxed, quaint and home to lots of mooring yachts and sailboats. I would not call it 'posh', but it was certainly a nice place to be. It really came alive at night (as does most of Greece!), when everyone was out to enjoy a nice meal and a wander around the town. It's an easy place to stay, it feels like a Greek island, and it's even a place that families with young kids would enjoy. A 'no brainer' destination, as I like to say – no thought needed, just go.
After 24 hours there, and feeling ambitious about my Sunday, we decided to take the scenic route home, driving further along into Porto Heli (really liked!) and parking the car in the tiny port of Kosta, before jumping on the 15 minute ferry across to Spetses. Yes, 15 minutes and €2.00 to cross. Another no brainer.
Spetses is even a cut above Poros – lots of nice shops, a bit of a 'higher end' feel, no cars (99%...) and seemingly plenty to do in terms of beaches, activities. But we stayed 2-3 hours, had a nice coffee and a bite of lunch, wandered around and snapped some picture, and then headed back across to my car. The drive back to Athens from Kosta took about 2.5 hours, but still an easy drive – and I must say another beautiful picturesque drive.
The point is this: these islands are nice, they are easy to get to, and you wouldn't need to spend more than a day or two there – so maybe it's time to plan your next weekend away? If you've been, you know what I mean. If you've never been, you should.
I didn't mention the other constant element of the Weekend Away: the fact that most other people had the same idea, and that the traffic leaving the city was almost enough to make me want to turn back.
Almost.
Until next week,
Jack
Athens One Day Cruises
http://onedaycruise.gr/
In this weekly space, keep up with 'Jack' as he navigates daily life in Athens… Anecdotes, stories, hits & misses, the good, the bad and, well, the rest…