Dreams Of Development
by XpatAthens
Thursday, 05 February 2015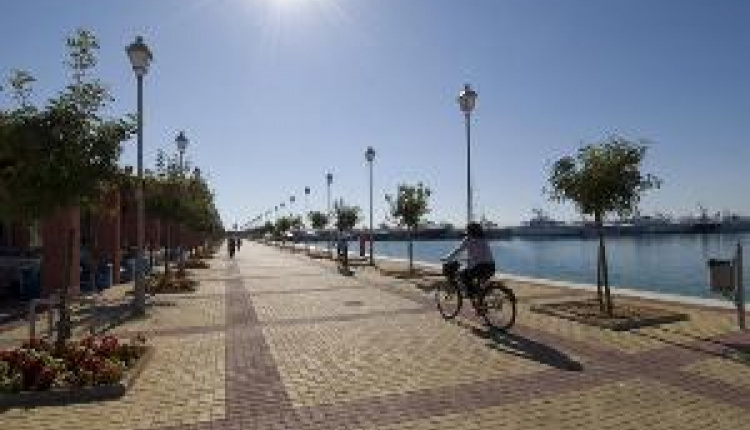 Maybe I'm still 'high' on spring – maybe the sunshine is doing a number on me. Or maybe there's more to this feeling that Greece is changing, slowly creeping back from the abyss, towards a better place… I have been riding my bike down to the waterfront 3-4 times a week – down Syggrou, past Faliro, across the Paraliaki and on towards Glyfada…
It's a good 30km trek (and yes I am helmeted, protected and very careful!). Along the way I often think about how nice it would be to have even a few bicycle-friendly streets, a few more green spaces, maybe something architecturally interesting to look at along the way, basically anything that looks like development, change, renewal.
At the same time, I have equally frequent parallel thoughts about all the things that are happening around – painted buildings, new cafes/restaurants, cleaned up streets, start-ups, entrepreneur help-groups, etc.  It's not a 180-degree change, and it doesn't mean the problems are solved, but it's certainly 'something'…
In truth, there are some significant large-scale projects underway and announced, that promise to re-vamp and re-invent the face and reputation of Athens.
The Stavros Niarchos Cultural Center, already well underway, will include a new home for the National Opera and the National Library of Greece – amid lots of green space, all the way down to the waterfront… Take a look here: http://tinyurl.com/q248ju9
The Rethink Athens project is by now quite well known. I'm not sure what the progress is on this one, but it's got a lot of eyes on it! http://www.rethinkathens.org/eng/project
And in case you haven't heard yet, the old airport land at Hellinikon has been slated for redevelopment – unarguably a massive investment by Lamda Development, and one that surely has 'world class' stamped all over it. Check out the promo video: https://www.youtube.com/watch?v=3BmNlh2g_W8
I love what Willem Sodderland has to say in his blog – definitely some food for thought: http://tinyurl.com/nx58nep
But is all this 'development' or 'dreams'? Why can't it be both? My glass may not be half full, but it's getting there…
Until next week,
Jack
In this weekly space, keep up with 'Jack' as he navigates daily life in Athens… Anecdotes, stories, hits & misses, the good, the bad and, well, the rest…