Springtime Long Weekends…
by XpatAthens
Thursday, 05 February 2015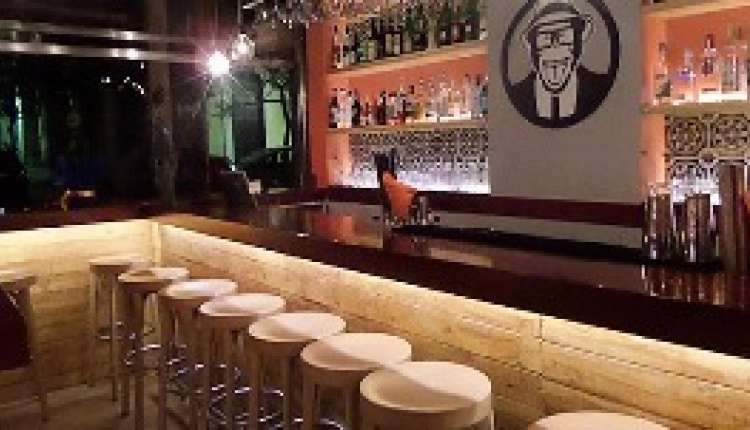 Long weekends are great, even when they are interrupted by a work day! So last weekend certainly felt like a long weekend, though Thursday was the official day off. I spent the weekend drinking coffee – lots of coffee – and catching up with a few friends I hadn't seen for ages…
There is something special about the start of May – it's the weather, it's the greening of the landscape, it's the flowers in bloom everywhere, it's the great energy of everyone, it's the promise that summer is around the corner. It's also the crazy cats doing their business on every corner and some interesting looking bugs on the street…
The whole weekend I was struck by something that seemed unusual, or rather 'unseasonal': the huge number of tourists in the city! I began to notice this a couple weeks ago, but this past weekend left no doubt. Athens is back on the tourism map. Having been through the airport a few times over the past couple weeks, I can also say that the place is packed…
It seems Greek tourism is in all the headlines too – locally and internationally. Even the New York Times put Athens on its must-see list for 2014 (http://tinyurl.com/mgsgllo). That must deserve a thank-you from someone…
Here are some more recent headlines from a random search:
· 'Greece's Market Return mirrors return of tourists'
· 'Tourism in Greece beats competition'
· 'Tourism Boom drives Greece to first surplus'
· 'Greek Tourism set for a record year'
· 'Greece sets positive signs for tourism'
Is it possible? Is it possible that all those people scared off by tales of violence and empty ATM machines are booking their EasyJet flights? Should we believe this out-pouring of positive feeling from abroad? Will this summer be one for the record books?
Well, it's May and the answer – for now at least – seems to be a resounding yes. So hats off and smiles on for the tourists – they are everywhere…
In the meantime, if you're looking to freshen up your springtime nightlife, or for cool new places to take your visiting friends, check out some of the many new bars that have popped up around the city: http://tinyurl.com/lbxgstp (in Greek, but you'll get the picture…)
Kalo mina to all…
Until next week,
Jack
In this weekly space, keep up with 'Jack' as he navigates daily life in Athens… Anecdotes, stories, hits & misses, the good, the bad and, well, the rest…