Turkish Bath In Athens – Complete Surrender!
by XpatAthens
Thursday, 05 February 2015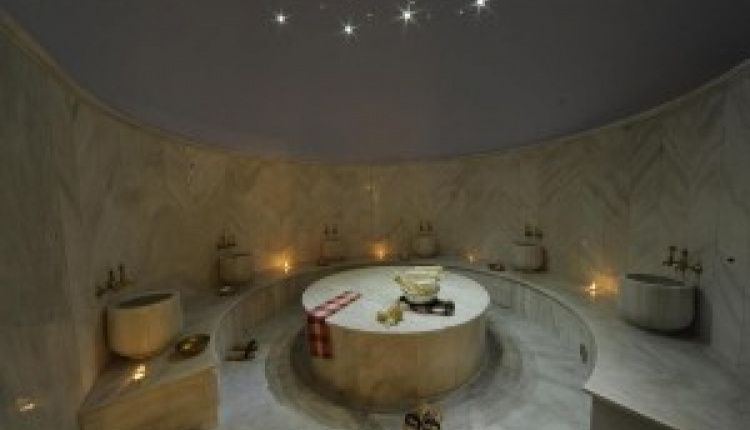 This week we share a story from our friend Bex.

I had a busy day today.  I was due to go on local radio in Athens to help promote The Journey, the film you'll have seen me promoting and helping in Greece. But before that, I'd been offered a Turkish Bath at Hammam in Thissio, almost near the Acropolis.  You can go onto their website to get an idea of their offers, etc.  Let me give you my personal account.
Had I ever had a Turkish bath before? No. So it was with some trepidation that I set off, with the instructions to bring a swimsuit. I thought I was going for a 'bath.'
The staff were very friendly when I stepped through the door (I had to be buzzed in).  Set in the quiet neighbourhood, very near Thissio metro I was shown around: where to undress, to wrap a cotton sarong around myself, irrespective of the fact I had a costume on.  Note: The Hammam is mixed ie: male and female, except all day Tuesday's, when it's Women Only.
Having locked my belongings away and treading carefully down the stairs in the wooden clogs provided, I was shown into the steam room.
You will sit on the marble, you will fill up your bowl to your desired temperature and pour down you, like this, said my 'host, and then she proceeded to throw water over me.  Well, not throw – but unceremoniously tipped it over my head.
OK?  I see you in half an hour.  Continue to do this.
Still reeling a little from having water chucked over me, I took in my surroundings and the lovely warm atmosphere.  I was alone, sitting on a marble semi-circular seat and so, when in Rome, I shrugged my shoulders and did as I was told.
To read the rest of this post, please visit leavingcairo.com
Until next week,
Jack
In this weekly space, keep up with 'Jack' as he navigates daily life in Athens… Anecdotes, stories, hits & misses, the good, the bad and, well, the rest…