New Year, New Resolutions?
by XpatAthens
Thursday, 05 February 2015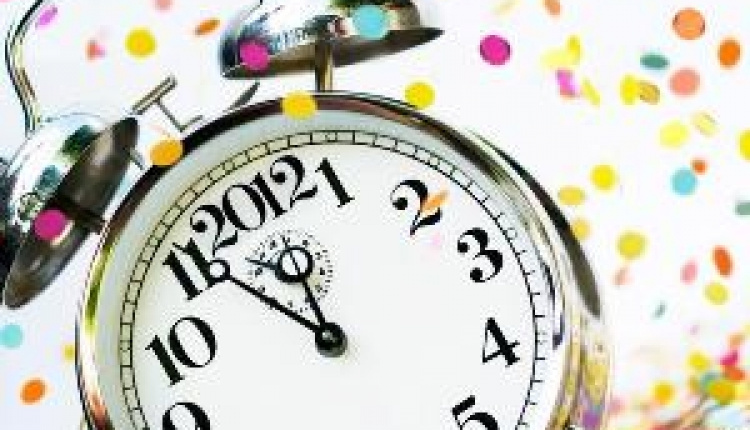 Does anyone go out for New Year's Eve anymore? Apparently, plenty do! My New Year's Eve happened at the last minute, with a few messages and rushed phone calls: "Are you doing anything? What should we do? Is it too late? Let's go!" In the end, four friends ventured out for a fun evening. Now, truth be told, I have been known to boycott new year's eve in the past. I feel it is too 'manufactured' and too over-priced. Why would I pay 45 euros for a dinner that I could get the day before for 20?
Nonetheless, fun energy being as contagious as it is, all thoughts of boycott leave my mind the moment we step out.
We headed for Psirri around 9:30pm to find a place for dinner. The streets seemed to be deserted, and I thought, "Crisis has kept people at home." Not true! It seems we were about 30mins too early. Each restaurant we checked was either already full, or booked up solid for the evening - even with ?45-55 price tags for dinner. We eventually found a table at a nice-ish place, with live music and a ?45 price tag.
After midnight struck, and we made our wishes for 2014, we paid our bill and left to our next destination.
For those who have not done New Years Eve in Athens, all the action happens well after midnight. Many places don't even open until 12:30. By this time, the city was positively hopping with people!
We had frantically bought last-minute tickets to a live music show at Gazarte in Gazi. The line-up was Penny & The Swingin Cats with The Great Big Band. The place quickly filled up around 1:00am, and the show was great - big band standards, rock'n'roll, and even some of their original stuff. I really enjoyed them - great vocals, great energy, lots of fun. Look out for their upcoming gigs!
I decided not to make any new year resolutions this year. Since I'm still working on last year's resolutions (not to mention 2012 and some of 2011), I figured I'd give it a rest for 2014. I'm just happy seeing oranges growing on the trees in January! The rest will be a bonus ;)
I hope this year brings smiles and laughter and lots of sunny days to everyone out there! Καλή χρονιά σε όλους!
Until next week,
Jack
In this weekly space, keep up with 'Jack' as he navigates daily life in Athens… Anecdotes, stories, hits & misses, the good, the bad and, well, the rest…