Out And About
by XpatAthens
Thursday, 05 February 2015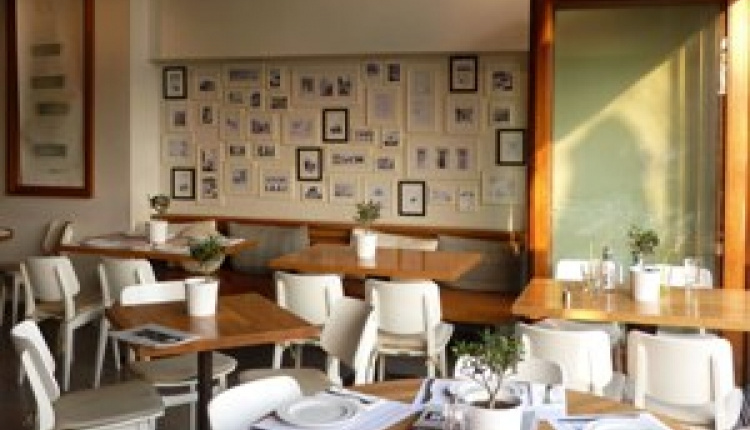 An oldie but a goodie.... Over the weekend I was down in Thissio, along with what I'm sure was half the city! This area of Athens is really awesome – with a mix of locals and tourists, restaurants, cafes and street-sellers, Thissio is always buzzing.
I was meeting some friends for a coffee, and had decided to meet at our 'local' café called Moma. Moma is along the main strip of restaurants on Adrianou Street, around the half-way point, and offers a great menu of 'modern Greek' food. Cool design, chilled music and friendly service have made this one of my favourite places in the city.

But Moma has a little surprise. If you ever need a reminder about the nature of the city we live in, I suggest a visit to the bathrooms in Moma. Yes, the bathrooms. The phrase 'what lies beneath' comes to mind. We live in a multi-layered, multi-era city, and proof of this is at Moma.
Go for the minimal styling and the great menu – but do make a 'pit-stop' while you're there ;)

Moma
Adrianou 29, Thissio

Until next week,

Jack
In this weekly space, keep up with 'Jack' as he navigates daily life in Athens… Anecdotes, stories, hits & misses, the good, the bad and, well, the rest…