Tango!
by XpatAthens
Thursday, 05 February 2015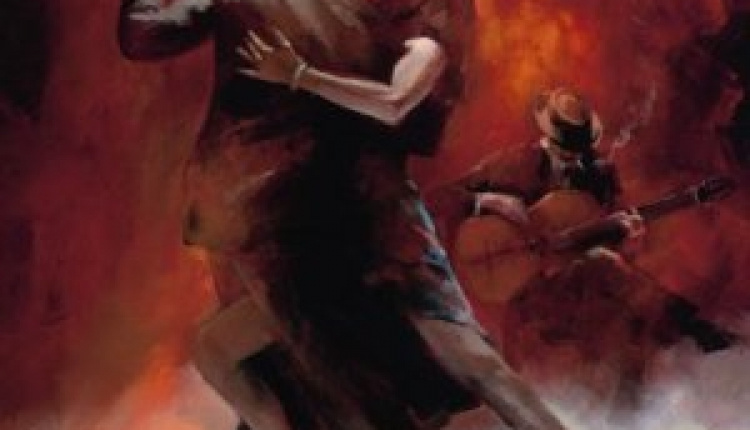 I am a regular user of Groupon, one of those 'special deal sites' where you can get dinner or a trip or product for a 30-40-50% discount.  I receive their emails (along with their competitors GoldenDeals, OlaDeals and a few others…), and put up with the constant bombardment of offers – since from time to time I see something that I think is irresistible.
Last week I bought a Groupon deal for dinner at El Bandoneon in Thiseio. Not only is it one of the (very) few Argentinean restaurants in Athens, it also offers free tango lessons, and, well, it's in the neighbourhood. I often walk by and wonder who actually goes there…
Our Groupon was for 50% off the price of a set dinner, with drinks charged extra. Six of us went (including one Argentinean) and I must say we enjoyed the evening. The food was good and definitely passed the 'minimum standards' of our Argentinean friend. The ambiance was decidedly un-Athenian – think of your visual impression of a decades-old parlour in Buenos Aires, tango music, candlelight. It was actually a romantic atmosphere – and yes some of the guests even got up in front of everyone and learned to dance tango!  At the end of the evening, the view of our group was that it was a very pleasant and 'different' experience – but definitely pricier than other nights.
The reason I'm writing this is not to promote the restaurant, but instead to share what I found at the door on the way out. I picked up a map – called 'Greece Tango Map'.  It turns out that tango is incredibly popular in Greece, with venues, events, and 'milongas' happening all over. This map shows many of the tango venues around the country. Here are a few I noted in Athens from the map:
TangoFix – tangofix.gr
El Abrazo – elabrazotango.gr
TangoAcropolis 2013 competition – tangoacropolis.eu
In case you're wondering, I did not take tango lessons that night. I was more interested in catching up with my friends and enjoying the lovely red wine – Chilean wine, since they had run out of their Argentinean Malbec. Go figure.
Groupon (Greece) - www.groupon.gr
El Bandoneon Café-Mate Bar, Akamantos 11, www.bandoneoncafe.com
Until next week,
Jack
In this weekly space, keep up with 'Jack' as he navigates daily life in Athens… Anecdotes, stories, hits & misses, the good, the bad and, well, the rest…