My Long Weekend
by XpatAthens
Thursday, 05 February 2015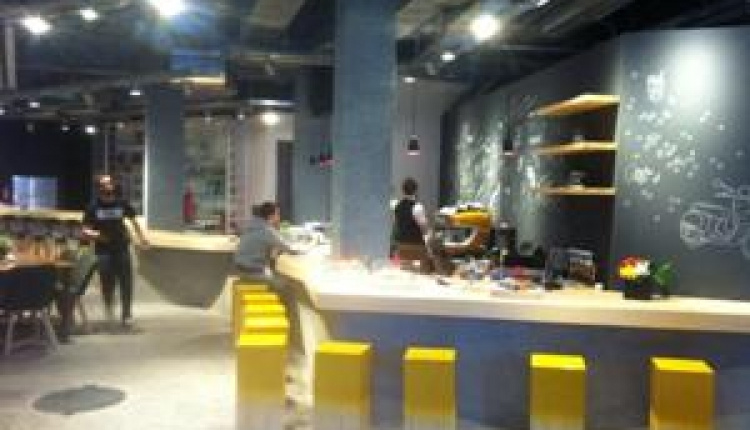 Long weekends are an amazing thing. On one hand, they are the universe's way of rewarding us for long hours of overtime work. On the other hand, they are proof positive that housework and laundry will never (ever) be completely done.
Given the above, the decision was made to spend Saturday on the road, with a drive to Euboea and Edipsos as the destination.  Euboea is the island that doesn't feel like an island – it's huge, it's very close to Athens, and you get there by car.  Go figure.  So on Saturday morning I got up early and met some friends for our drive.
First stop was Halkida. If you've never been to Halkida, I suggest you give it a try. A small city, within 90mins of Athens, with a very nice boardwalk along the seaside, lots of nice cafés and restaurants, always busy with people – it's a perfect afternoon out of the city. After our coffee stop, we continued the journey to the north of the island.
The drive to Edipsos took around 3 hrs. We had a bite of lunch and wandered along the seaside walk.  On the way back we took the ferryboat across to the mainland (€24.00 for a car and 2 passengers), and drove back to the city.
At the risk of sounding spoiled, I would give Edipsos a 'miss'. Maybe it was the off-season feeling, maybe it was the day, but for me there are plenty of other more interesting places to spend a day.  To tell the truth, we didn't hit any beaches (of which I'm told there are several nice ones!), but the town itself wasn't among my favourites. It's nice to have been there, but…
Sunday morning brought the usual need for coffee, so I headed out towards Ermou Street and came across a brand new café that had opened days before. 'Collage' is located on the little lane beside the byzantine Kapnikarea church half way down Ermou – walking towards Mitropoloeos St.  The space is cool – huge, industrial, well-designed. They have a nice menu (and food!), and there is lots of attention to detail in the whole place. Add to that a great jazz-inspired soundtrack and friendly service – I felt a real New York vibe. Collage is a definite recommend!
Until next week,

Jack
In this weekly space, keep up with 'Jack' as he navigates daily life in Athens… Anecdotes, stories, hits & misses, the good, the bad and, well, the rest…