Outlet Shopping Therapy
by XpatAthens
Thursday, 05 February 2015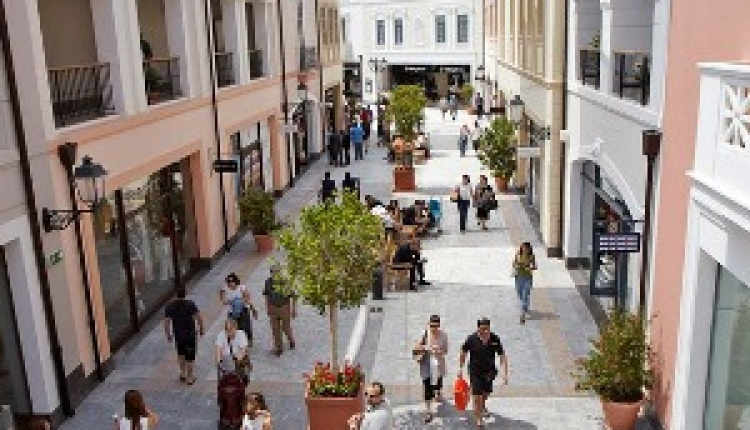 With the first ever Fall Sales only a few days away (1-9 Nov 2013), let's face it, sometimes the best therapy is the shopping kind – even if it's the 'window' shopping kind!  So after a tough week of too much and too little time, the doctor ordered a trip to the shops. Except in this case, the shops came to me!
The other day I read an article by Nikola Georgiakodi about outlet/warehouse stores around Athens. I figured at least a few of you might be interested in this very important topic, so I'm including parts of the piece in English below…  Original Greek article is here.
Here we go:
Local warehouse/outlet shops promise that we can go shopping for the new season without emptying our wallets in the blink of an eye. The majority of the discounts offered by these outlets reach 70%, but you may well run into some of the ten-day bazaars organized by products (eg. jeans, shoes, jackets) and get lucky with even greater discounts . Here are some of our favorite warehouse addresses in the wider Athens area for cheap autumn shopping.
Factory Outlet: www.factory.gr   At their 2 big locations, on Pireos Street and at the Airport, they stock some of the most popular casual and sportswear brands at prices up to 80% off retail.
McArthur Glen: www.mcarthurglen.com/gr/mcarthurglen-athens/gr   With lots of brands, including many more expensive names (Diesel, Guess, Lacoste, Moschino, Levi's, Bodytalk, American Vintage, Notos Galleries, etc), McArthur Glen in Spata is part of an international chain of outlet 'villages' – an easy place to spend a day, with cafes and restaurants too.
Empoli Outlet: www.empoli.gr  At their 2 locations (the larger one in Nea Ionia and another in Peristeri), you will find brands like American Vintage, Attrativo, Boss, Miss Sixty, Nautica, Nike and many more, again up to 80% off retail.
Notos Outlet (Meneksedon 6, tel: 211 188 7341)  Notos Outlet in Kifisia stocks a large selection of clothing from brands like Trussardi Jeans, Ralph Lauren, Ecco Shoes, The Bostonians, Kookai, etc., at prices from 30%-70% off retail.  At the Notos Perfume Bar at the same location, you will find a large selection of fragrances, make-up and skincare products from Clarins, Guerlain, Lancaster, Davidoff, Max Factor, Givenchy, Bulgari, Calvin Klein, Hermes, etc. at 30%-50% off. You can also find a number of home décor products discounted up to 50%.
And here are a few more warehouse/outlet locations!
Benetton – Sisley: Alatsaton 34, Nea Ionia, tel 210 271 7774
Berto Lucci Stock: Lenorman 254, Athens, tel 210 515 2576
Oxford Company Stock: El. Venizelou 231, Palio Faliro, tel 210 988 9043
Raxevsky Stock: Kolonou 1, Peristeri, tel 210 575 1188
Vardas Stock: Sof. Venizelou 59, Likovrisi, tel 210 283 7796
Puma Outlet: El. Venizelou 224, Palaio Faliro, tel 210 985 4582)
Nike Outlet Store: El, Venizelou 224, Palaio Faliro, tel 983 6021
Top Shoes: Leoforos Dim. Metaksa Aggelou 24-26, Oscar Shopping Centre, Glyfada, 210 894 5935
Orange Stores Outlet (men's & women's underwear): Ag. Paraskevis 10, Peristeri, tel: 210 578 5400
Kalogirou Shoes: Arkadias 36, Peristeri, tel 210 335 6406
Roccoco Stock: Ag. Paraskevis 32, Halandri, 210 682 4059
The North Face: Her. Polutexneiou 19, Halandri, tel 210 675 5785
Happy Shopping! 
Until next week,

Jack
In this weekly space, keep up with 'Jack' as he navigates daily life in Athens… Anecdotes, stories, hits & misses, the good, the bad and, well, the rest…