A Night At The Coco-Mat Hotel Nafsika In Kifissia
by XpatAthens
Thursday, 05 February 2015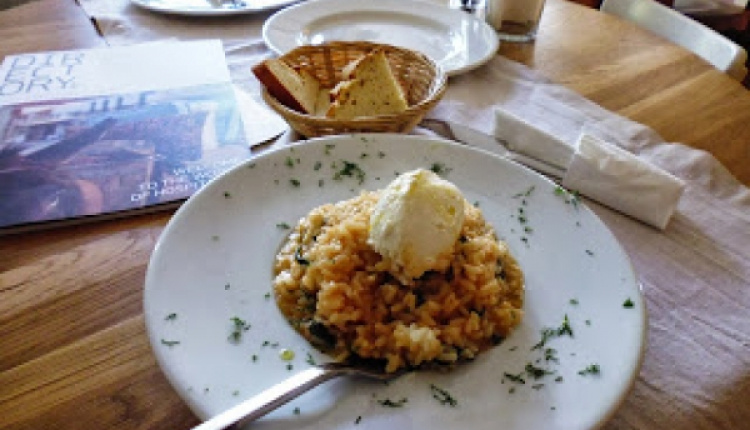 We thank our friend Bex for sending us her experience at a hotel in Athens.
I was very lucky this Saturday 5th October!   I had the pleasure of being hosted by Coco-Mat in Kifissia, a rather swanky Northern suburb in Athens.  Coco-Mat was established in 1989 here in Greece…if you've not heard of them, they're Award-Winning makers of quality mattresses, pillows sleep products, towels & furniture.
They have stores around Greece and various places in Europe, the Middle East, the U.S.A. and Asia including France, Spain, The Netherlands, Germany, Belgium, Saudi Arabia, New York, China & South Korea.
The Coco-Mat concept of wellbeing for all by creating a truly restful night's sleep has migrated into the company opening a series of Hotels and Resorts around Europe.   And I spent the night in their Nafsika Hotel, Kifissia, Athens.  Only opened for a year and a half, what awaited me?  How was the experience?  What's all this fuss about pillows and beds?
Coco-Mat have a simple philosophy: to make your stay feel as if you're at home. And I have to say, they've created an ambiance that certainly reflects this.  From the moment you step through the front door, the open plan 'reception' / relaxation area / restaurant plays its role.   Cleverly there is a lot of light, open space and an open kitchen.  The ability to see through the glass into the kitchen area goes one step further into ensuring a homely atmosphere.    They go further by providing you with their top quality mattresses and pillows. And believe me, I slept like a baby.
Sleep is vital to wellbeing
I usually sleep very well, but didn't realise how much better I could sleep until I slept on a Coco-Mat bed and pillows.  After a delicious dinner of spinach risotto, I had a lovely long, hot shower in the monsoon style bathroom, then crawled into bed for some cable TV (another little luxury for me).  An hour later I was fast asleep, head nestled into the goose down pillow, body firmly moulded into the gorgeous mattress.  
I awoke rejuvenated (not quite jumping out of bed)—and ready for breakfast.
Muesli, fresh orange juice and a buffet selection of cheeses, home-made bread, halva and cheese pies awaited me. I could have had fresh coffee and a range of teas too.
Other hotels
I would jump at the chance to stay in another Coco-Mat Hotel.  In Greece they offer locations in Athens, Serifos, Halkidiki, Karpenisi, Korinthia, Karitsa Larisas, Alonissos, Milos and Karpenisi as well as a the sailing boat ANEMOLIA which provides exceptional cruising holidays in the Sporades and North Aegean Islands (yes please!).  COCO-MAT Hotel Nafsika in Kifissia, Athens (where I stayed) is perfect for business and pleasure alike.   If I'd wanted to explore Kifissia more closely, I could have done so by borrowing one of their bicycles (unfortunately I don't trust myself not to fall off into the path of an approaching car, otherwise I would have done).

Rates at the Hotel Nafsika in Kifissia, Athens start at 115 Euros per room per night for a Double, rising to 150 Euros per night for the Suite.   Whether you're coming to Athens (or Greece) for business or pleasure, I'd highly recommend Coco-Mat Hotels for their ambience, healthy food and, of course, a guaranteed peaceful night's sleep.
By Bex
http://www.leavingcairo.com/2013/10/a-night-at-coco-mat-hotel-nafsika-in.html
Until next week,
Jack
In this weekly space, keep up with 'Jack' as he navigates daily life in Athens… Anecdotes, stories, hits & misses, the good, the bad and, well, the rest…